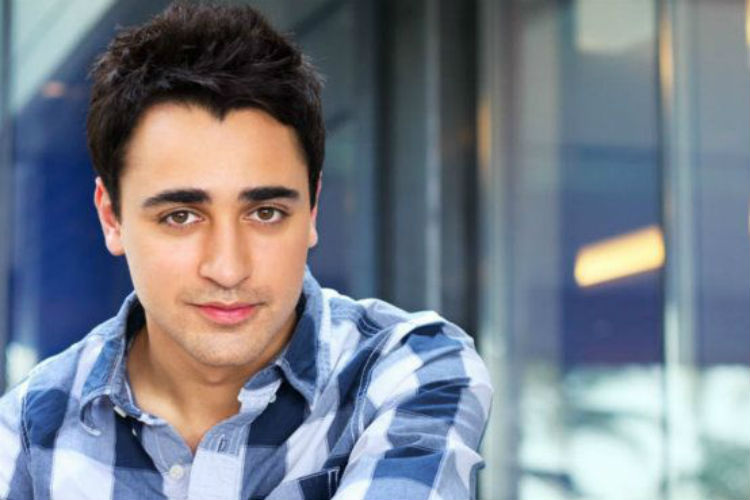 According to a leading daily, actor Imran Khan, who has been away from movies for a long while, will be seen next in Nikhil Advani's rom-com Katti Batti opposite Kangana Ranaut. The actor feels she makes for a great co-star. "There is so much care and meticulousness that goes into her work and the drafting of her character and performance. She is like that kid in class who takes copious notes. She actually takes a lot of notes during readings and rehearsals. And when you watch her on screen, you know why. I like to work with people who take their work seriously, who are constantly thinking of doing more than simply what's written on the page," Imran says.
Speaking of people who take their work seriously, his maamu Aamir Khan is definitely one of them. Ask him if there are any plans of collaborating with his uncle again and Imran says, "Right now there is nothing that has come up that interests both of us." The actor, who has been recently roped in as brand ambassador for a detergent brand, says he believes in the message the brand is putting forward, about marriage being an equal partnership. "An unequal partnership is not going to stand for long. The partners need to share the load equally. Marriage is about looking at your wife as a partner and not as a cook, or a maid or a dhobi," he says.
A doting father to baby Imara, Imran feels his daughter has changed his outlook towards life. "Fatherhood has a great way of aligning your priorities. Suddenly you realise there are so many things I would think about which now are utterly irrelevant. Am I doing something that is good for Imara? Is it setting a good example for her? You start to look at yourself through the eyes of your child. You start to feel a greater sense of responsibility."
There was some talk about a fallout between him and Karan Johar after their collaborations failed to fetch returns at the box office. "I owe a lot to Karan Johar. He was there for me when I really needed someone to be there, at a time when a lot of the industry was not offering me any roles. For that I'll be always indebted to him," he says. He's open to working with KJo again provided he's convinced of the role offered to him. "He wouldn't offer me just any role and expect me to blindly accept it. He has that much regard for me. And my choice of films has always been driven by my own personal sensibilities," Imran says.