The rumoured-to-be-gay Karan Johar has never opened up about his sexual orientation directly to the public but he has spoken candidly on sex and sexual orientation. In a column on NDTV 'Karan Affairs', he talked on this issue. "Everybody knows what my sexual orientation is. I don't need to scream it out. If I need to spell it out, I won't only because I live in a country where I could possibly be jailed for saying this. I have become like the poster boy of homosexuality in this country. But honestly, I have no problem with people saying what they want about me."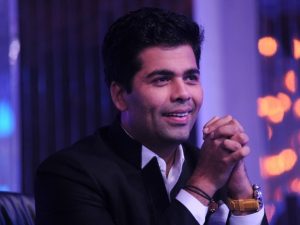 He also explained the reason why he can't make it public. "The reason I don't say it out aloud is simply that I don't want to be dealing with the FIRs. I'm very sorry. I have a job, I have a commitment to my company, to my people who work for me; there are over a hundred people that I'm answerable to. I'm not going to sit in the courts because of ridiculous, completely bigoted individuals who have no education, no intelligence," said Karan.
On Thursday the Supreme Court delivered the final judgment on the most controversial Section 377. The Supreme Court has decriminalized homosexuality by taking out consensual same-sex acts and Karan Johar feels proud about the verdict. He took to his Twitter handle and wrote," Historical judgment!!!! So proud today! Decriminalising homosexuality and abolishing #Section377 is a huge thumbs up for humanity and equal rights! The country gets its oxygen back!"
https://twitter.com/karanjohar/status/1037587979265564672
On his tweet, social media users started trolling him and most of them are linking him with Shah Rukh Khan. Here are some of the nasty comments by users.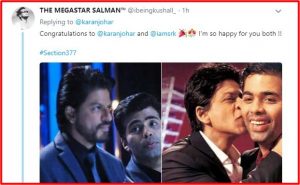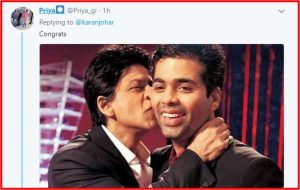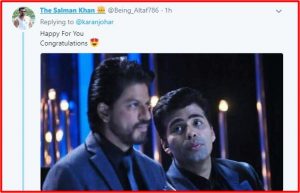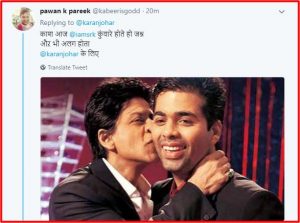 What are your thoughts on these trolls by the public? Do share your views in the comments section below.