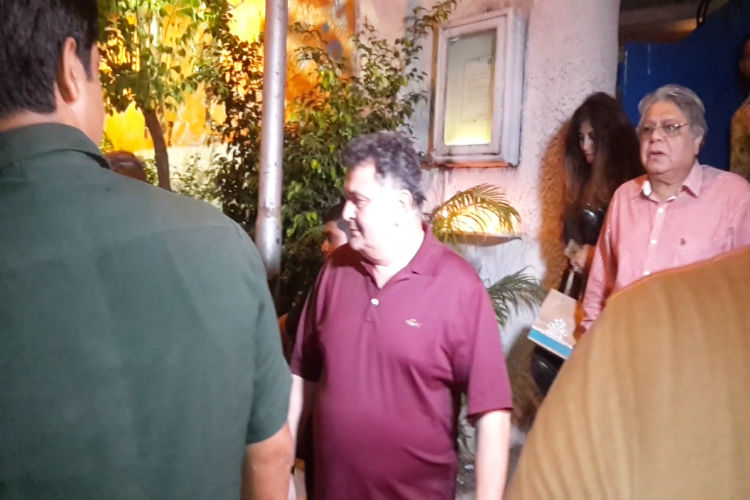 On Wednesday late night, a party was arranged for the Kapoor khandaan at a famous celebrity hangout spot in suburbs. When the party was over and veteran actor Rishi Kapoor stepped out with his wife, the very beautiful Neetu Kapoor, uninvited media personnel started clicking pictures.
Someone in the group said, "Who invited media, please don't click pictures". Responding to this, the 'Karz' actor turned and said "Let them click few pictures, it's ok". Ranbir Kapoor's father not just said this, but also posed for some pictures, proving he's media friendly and a gentleman.
Mr. and Mrs. Kapoor then got into their car and sped off, suddenly they stopped their car to do a wonderful gesture. Rishi Kapoor called a kid who was sitting on a pavement near to his car and handed over some cash.
On the other hand, Randhir Kapoor was seen leaving the party in high spirits. Though the 'Chacha Bhatija' actor posed for some pictures, he was in hurry to go and sit in his car. It was very kind of the Kapoors' to let media take some wonderful pictures of them.
Team Filmymantra brings you some exclusive pictures taken at the above mentioned party.