Breaking News
News
Kapil Sharma FINALLY apologises to PM Narendra Modi on The Kapil Sharma Show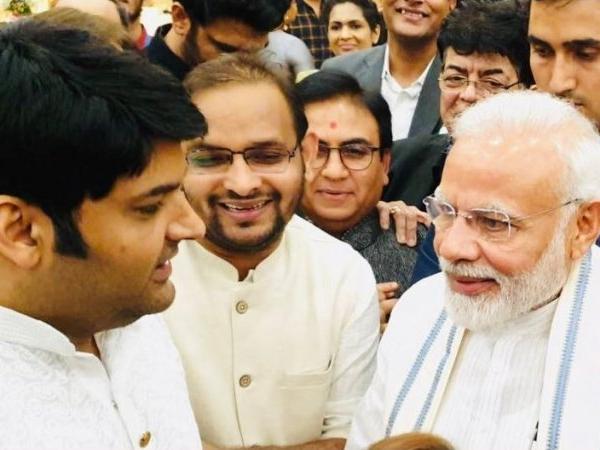 Kapil Sharma, who had praised Prime Minister Narendra Modi's sense of humour on social media after his recent meeting, apologised to him on his show in last night's (January 27) episode.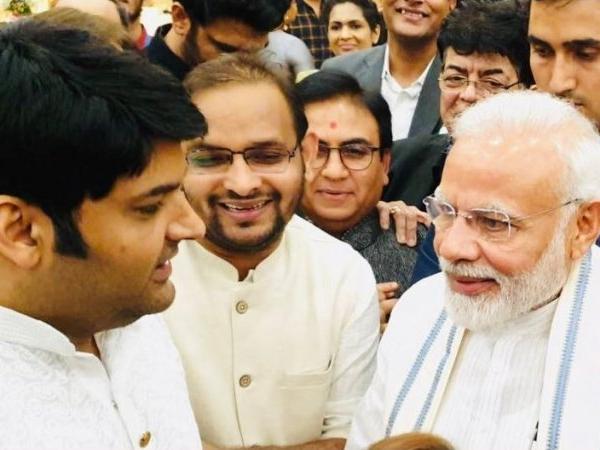 The Comedian actor had a massive Twitter meltdown last year, finally made a comeback to television with The Kapil Sharma Show at the end of last year. Recently, Ek Ladki Ko Dekha Toh Aisa Laga team including Juhi Chawla, Anil Kapoor and Sonam Kapoor had appeared on his show to promote their movie. However, actor Rajkummar Rao, who was meeting the Prime Minister Narendra Modi, with other actors like Ranbir Kapoor, Ranveer Singh, Alia Bhatt, Bhumi Pednekar and others, didn't walk-in with Juhi, Anil and Sonam.
In fact, the showrunners were unsure if Rajkummar Rao would turn up at all. But the actor did, mid-way into the episode being shot. On his arrival, Kapil began to speak to him about his meeting with the PM and candidly asked if Modi had asked about him in his chat with Rajkummar.
The Stree actor too joked that Modi and he did, in fact, have a chat about Kapil and revealed that the Indian PM is upset with the comedian, making a reference to the 2016 tweet, when Kapil had sent an angry message about bribery to Narendra Modi.
I am paying 15 cr income tax from last 5 year n still i have to pay 5 lacs bribe to BMC office for making my office @narendramodi

— Kapil Sharma (@KapilSharmaK9) September 9, 2016
Yeh hain aapke achhe din ? @narendramodi

— Kapil Sharma (@KapilSharmaK9) September 9, 2016
Kapil, embarrassed about the incident, apologised to the Indian Prime Minister for his behaviour and asked the stars to change the topic. But can one let go of taking Kapil's case if the occasion calls for it?
https://twitter.com/KapilSharmaK9/status/1086618434136403968
All the stars took their turn to joking about his Twitter feud in 2018. Even Navjot Singh Sidhu took a dig at Kapil saying his Twitter is active only after 12am.