News & Gossip
Kangana Ranaut on screen chemistry with Imran Khan impressed fans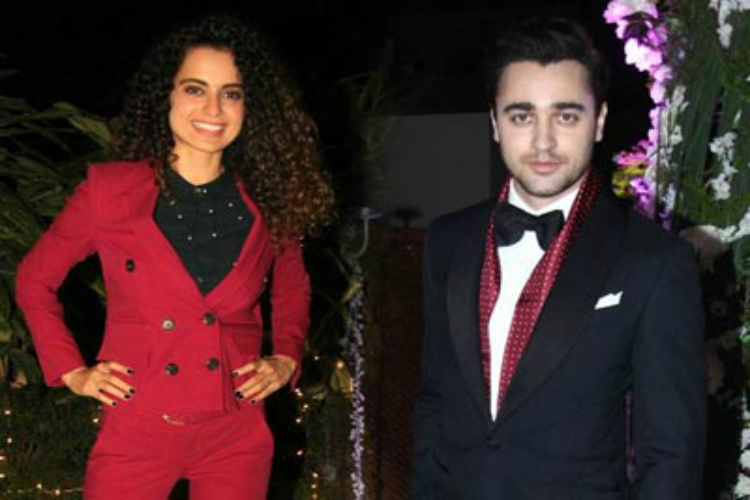 Kangana Ranaut ruled hearts at the box office with 'Queen' last year and bowled us again with her brilliant double role performance in 'Tanu weds Manu Returns'. The actress who has paved her niche in the entertainment industry is gearing up for 'Katti Batti' with Imran Khan. With the buzz around the film, we have been waiting on the edge of our seat to see this romantic story unfold on the screen.
The trio- Nikhil, Imran and Kangana were spotted shooting for the film where they even addressed the media gathered outside the venue. While Kangana sported a perfect blend of vibrant colours, Imran opted for earthy colours.
The film is touted to be a unique love story about new age relationships, breaking up and making up in today's world, the sort of contemporary romantic relationship that will see Imran Khan and Kangana Ranaut together for the first time.
The film is slated for a release later this year on September 18, 2015. Nikhil Advani, famous for directing 'Kal Ho Na Ho' has put together the story of Maddy Sharma played by Imran Khan and Payal played by Kangana. From the looks of it, it would be interesting to see how the chemistry between the two unfolds.