News & Gossip
Kangana Ranaut launches fresh attack on Alia Bhatt, calls her work in Gully Boy 'mediocre'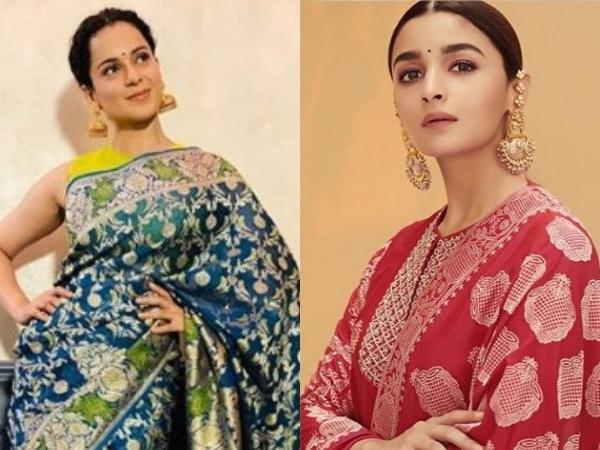 The tale of the war of words going on between Kangana Ranaut and Alia Bhatt has been known to all! Kangana Ranaut has always been against Nepotism and sticking by her believes leaves no stones unturned in rubbishing people praising star kids in Bollywood for the work they put up! The lady who has always been known for expressing her opinions quite boldly has a new target recently! It is Ranbir Kapoor and Alia Bhatt! Kangana Ranaut has constantly been making statements and passing comments over Alia Bhatt and Ranbir Kapoor and although Alia Bhatt gave her back the previous time, there seems no end to this war as Kangana launches a new attacks recently on Alia Bhatt calling her work in Gully Boy mediocre!
https://www.instagram.com/p/Bv6HelQnIA4/
In an interaction with a media house recently, wherein she was asked about beating Alia Bhatt in the portal's Best Actress poll, Kangana Ranaut said, "I am embarrassed…What is there to beat in Gully Boy performance ….same snappy muh phat girl… Bollywood's idea of a fiery girl, woman empowerment and good acting, spare me this embarrassment, please. Media has taken filmy kids love too far…stop pampering mediocre work or else bar will never be raised."
https://www.instagram.com/p/BwCN90qjQgJ/
This isn't the first time Kangana has attacked Alia. Just a few days back, when the debate of whether or not should celebrities voice their political opinion was rife, Kangana had called out the actor for not speaking up. She had also accused of Alia and other celebrities for not supporting her film, Manikarnika: The Queen of Jhansi. Kangana went on to say that she suggested Alia to grow "some spine" and "support an important film about woman empowerment and nationalism". She'd gone ahead to say, "If she doesn't have a voice of her own and her existence is all about being KJo (Karan Johar) puppet then I don't consider her successful… "
Stay tuned for more updates!