News & Gossip
Kangana Ranaut breaks her silence on Manikarnika feud, calls producer's sacking a 'nasty' stunt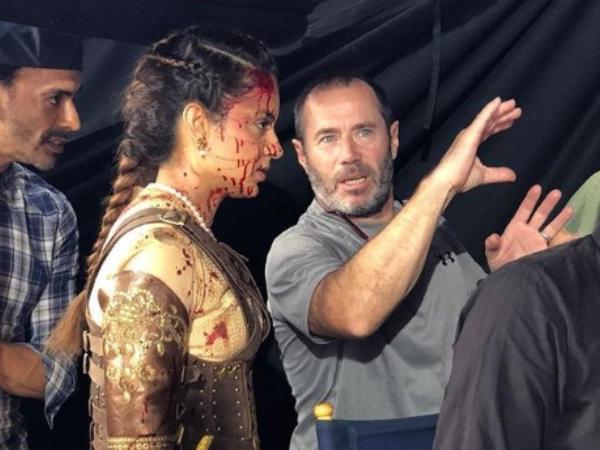 Manikarnika and Kangana Ranaut have been the talk of the Industry for quite a long time now but sadly due to all the wrong reasons! Beginning from the director Krish leaving the movie mid-shoot for his upcoming movie NTR-Biopic, to Kangana Ranaut becoming the director for the re-shoot schedule, from the tiff between Kangana Ranaut and Sonu Sood and Sonu Sood eventually walking out of the movie due to unavailability of dates for the re-shoot to now the news of Zee Studios business head, Sujay Kutty has been sacked by the studio for green-lighting this project! The feuds truly are never ending and here's the controversy queen Kangana Ranaut's statement over the issue!
https://www.instagram.com/p/BnTkhxLhyAt/?utm_source=ig_embed
Kangana Ranaut, in response to these issues has recently in an interview said, "Sujoy left a few months ago and Manikarnika is a Zee's project. We are currently filming Manikarnika's introduction in Naigaon in a valley."
https://www.instagram.com/p/Bnc7VksHVWw/?utm_source=ig_embed
Kangana Ranaut also added that they can easily sell or release the film, as they are a network themselves they can also have channels across the globe but they want to release a terrific project that's why we are still filming. "Why would Zee sack CEO and keep the project? They can easily sell the project rather than sacking the employee. There is no logic to these nasty stories..", she added. Kangana Ranaut also said that this is an internal matter and has got nothing to do with the film!
The film also stars TV actress Ankita Lokhande and is expected to hit theatres during the Republic Day weekend on January 25.