News & Gossip
Kajol, Shahrukh to recreate magical romance with 'Dilwale'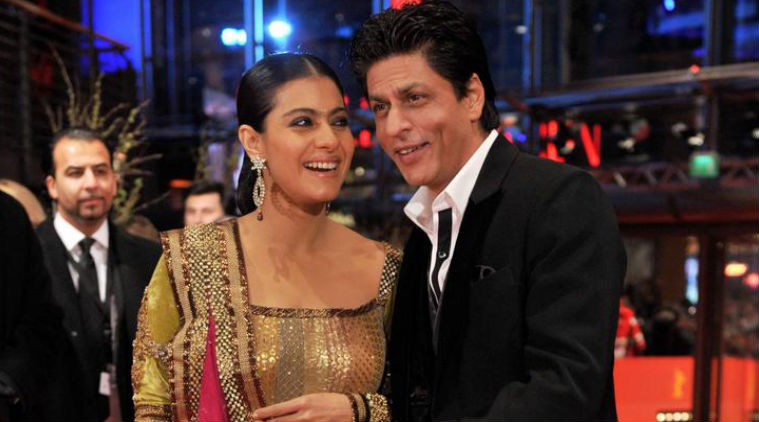 Kajol, Shahrukh to recreate magical romance with 'Dilwale'
It was earlier reported that Kajol was coming back to the silver screens and she had been paired opposite Shah Rukh Khan. Rohit Shetty has revealed that the news is rather true and Kajol is making a comeback! The director announced this on his birthday on 14th March. He has even shared details enough to make Kajol-SRK fans eagerly look forward to this upcoming film 'Dilwale'.
The director said, "So much has been said regarding the casting of this film, and about many films that I'm not even making, so Shah Rukh and I decided that I should put it out there officially. I've paired Shah Rukh with Kajol and Varun with Kriti. It's not a remake of Hum (1991) or any other film, and it will be a Christmas release." Earlier, Shah Rukh had been asked whether the film would be remake of some old Hindi film. The actor too had denied that it wasn't so- "No, first I read it was a remake of Chalti Ka Naam Gaadi, then Hum and later Amar Akbar Anthony! Let me tell you it is none of these. In fact the narration that I have got, I haven't heard or seen anything like it before. It's a populist happy film but original." Though Rohit says it would be a Christmas release, Shah Rukh had already revealed this earlier, "By March 20, we will have the entire cast in hand. Rohit's film will definitely come on Christmas this year. That much I can assure you". And the actor was right! The cast indeed has been finalized before 20th March.
Rohit Shetty even told the media about the genre of the film, "It's a wholesome entertainer and I would not categorise it as an action or a comedy film. It's a family film that has everything in it." Shah Rukh and Kajol have been one of the most loved onscreen couples in Bollywood. Films like 'Kuch Kuch Hota Hai', 'DDLJ', 'Kabhi Khushi Kabhi Gham', 'My Name Is Khan' made them a hit jodi.
Rohit further said, "I also have the big responsibility of bringing Kajol back after a long time, and pairing her with Shah Rukh. All I can do is work really hard." Kajol had been last seen in 'Toonpur Ka Super Hero' in 2010 and had made a special appearance in 'The Disco Song' of 'Student of the Year'. Her last blockbuster was the 'My Name Is Khan' in 2010.