Trending
Justin Bieber's unzipped hoodie reveals TATTOO on his chest, The pic is just so hottttt!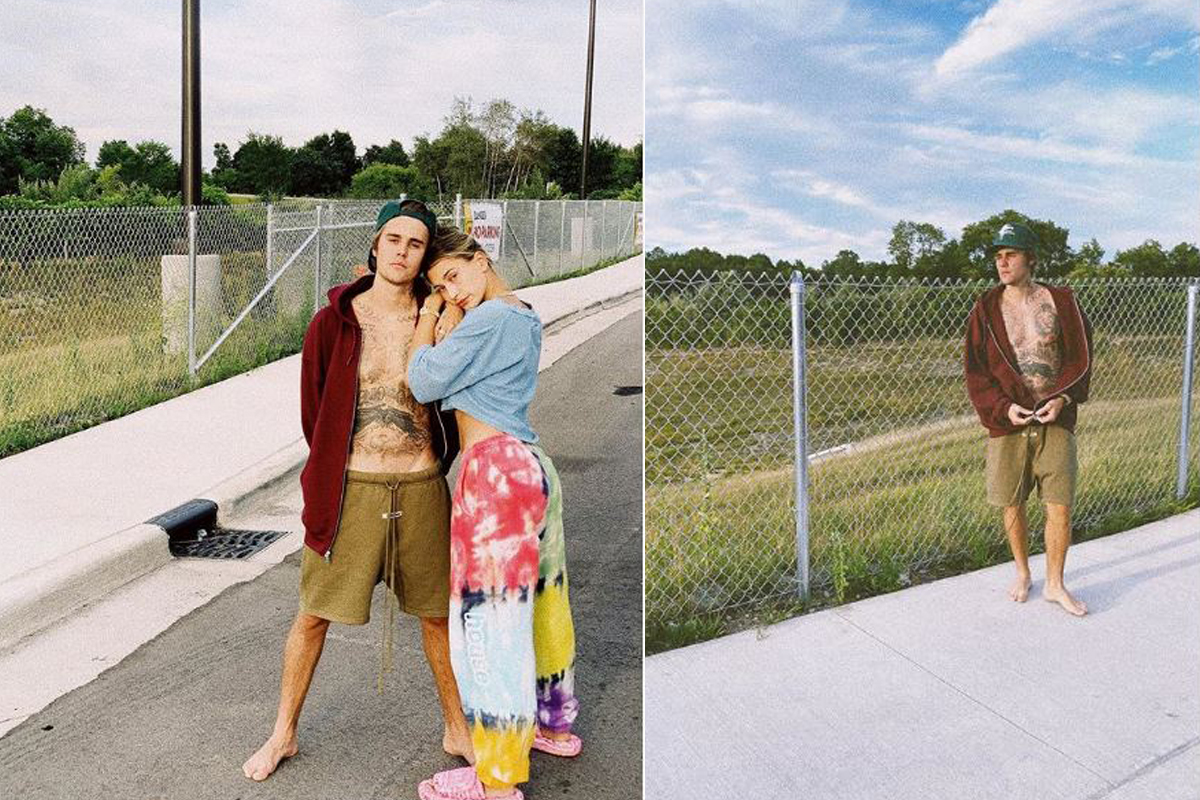 Justin Bieber's well sculpted body serves as a canvas and the 24-year-old loves to get inked. We have all seen Justin flaunting his bare chest with cool tattoos, inked all over his abdomen but it seems like we still can't get enough of it.
After being home quarantined with his love of life, Hailey Bieber, Justin after a long time stepped out and enjoyed a quick summer break with wifey. The couple was spotted visiting an animal park, all soaked in love, hence, setting major couple goals to their fans. As the fan pages were flooded with their pictures all over the internet, the singer has once again managed to attract major attention on his social networking account for his hot pic!
Justin uploaded a picture of him with his better half, Hailey, in an unzipped hoodie showing his tattoo inked on his chest.  The singer went for a maroon hoodie with a pair of shorts in neutral green, completing his chilled out look with a cap worn backward.
Sharing this picture on his Instagram, he wrote a love soaked caption along two pictures, "So relaxed on our roadtrip .. so grateful to be making these memories with the love of my life @haileybieber."
https://www.instagram.com/p/CDSTSkonWFN/
Meanwhile, our show stopper, Hailey, was seen in bright colours as she wore a tie dyed coloured pants paired with a blue cropped top. Posing besides Justin, Hailey, rested her head on his shoulder, while, looking into the lens of camera.
In another post, Justin posed solo, looking away from the lens.  The couple was also seen enjoying a long drive, jamming on DJ Khaled and Drake brand new track 'Popstar'. The video was recorded by Hailey Bieber.