News & Gossip
Jeff Bezos Attended Board Meeting In Pjamas For A Noble Cause, You'll Respect Him Even More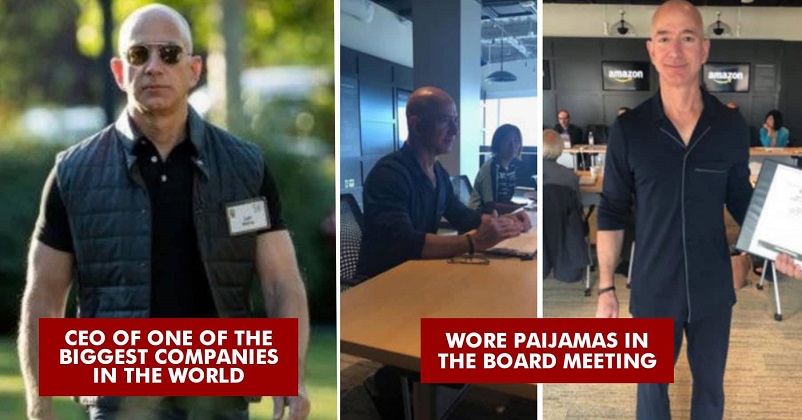 Amazon head-honcho Jeff Bezos is one of the most powerful technology entrepreneur and philanthropists in the world. He is known for supporting various causes. This time, he has done something, which will make you salute him.
We all know there are several diseases that need attention. However, there are still several diseases which are not well known. Due to lack of awareness, people tend to ignore the symptoms until and unless it becomes insufferable.
It is very necessary to raise awareness about these diseases so that people can consult doctors at earliest. There are several campaigns like No Shave November and ALC Ice Bucket challenge that create awareness about concerned diseases.
One such disease is child cancer, which needs awareness. Amazon boss Jeff Bezos and his employees started a campaign for raising awareness about the same. You may know that September is the Childhood Cancer Awareness month. Â The e-commerce giant has partnered with @ACCorg to create awareness about it on a bigger stage.
Jeff Bezos and his employees from all over the world went to the office in pajamas. They did so to assure kids who are fighting cancer that they are not alone. Kids getting treatment for cancer have to live in pajamas for months and years when they receive treatment for this illness. Not only this, Amazon is also showing support to cancer patients by #GoGold boxes.
Jeff Bezos took to Instagram to share pictures from a board meeting where he is seen in pajamas.
View Pictures:
1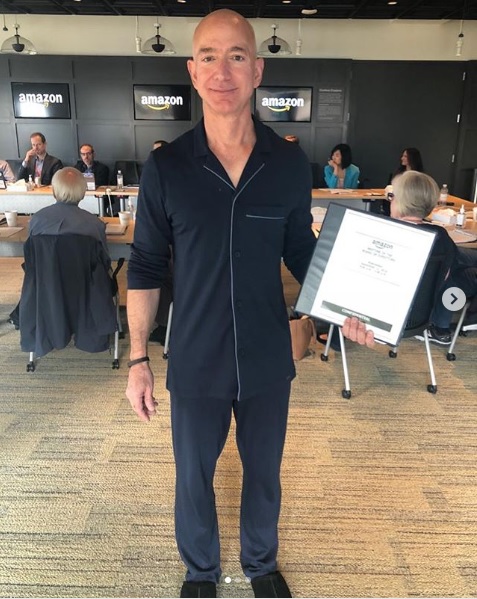 2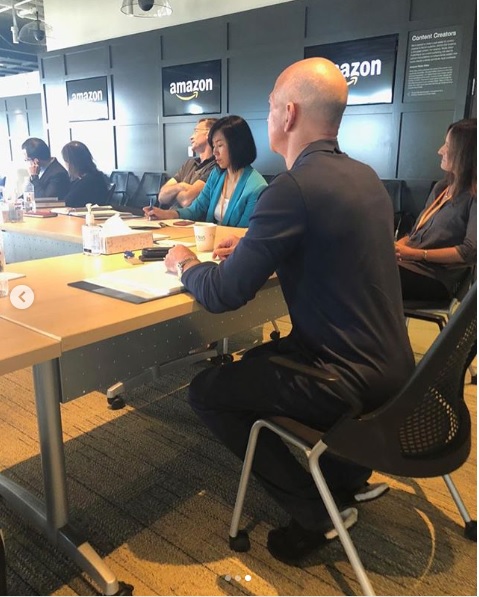 3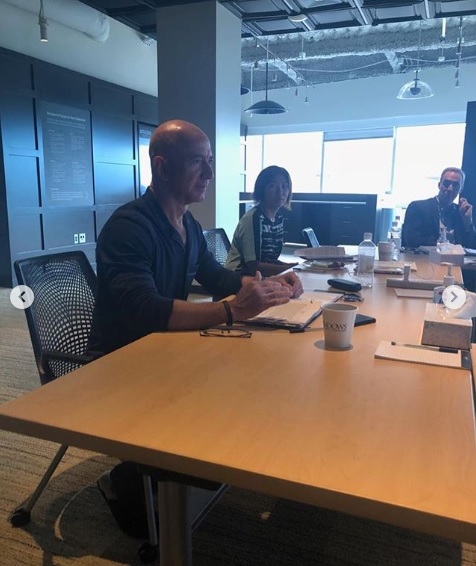 Sharing the image, Jeff wrote, "Why am I wearing pajamas to an Amazon board meeting? September is Childhood Cancer Awareness month and each year Amazon partners with @ACCOrg to raise awareness of childhood cancer – second leading cause of death for kids in the U.S. between ages 4 and 14. Today, Amazonians across the globe show their support by wearing their pajamas to work – also known as #PJammin. Another way we're raising awareness is through our special #GoGold boxes – you may receive one during September. Never have I been more comfortable at an Amazon board meeting!"
This Is What Jeff Bezos Shared On Insta:
https://www.instagram.com/p/Bnoot6EhOJ_/?utm_source=ig_embed
Netizens also started sharing pictures about the campaign. We bring you some of them down below.
Today we're #PJammin with @accorg to raise awareness about childhood cancer — and everyone in the office is getting involved! #GoGold pic.twitter.com/ImA1cEDVJh

— Amazon News (@amazonnews) September 12, 2018
Pjammin at SDF1 in Campbellsville Kentucky! Raising awareness, providing support, and showing the love for precious children fighting this terrible battle. #GoGold #PJammin pic.twitter.com/vVF4sVAZob

— Carlos De La Garza (@CarlosDLG1994) September 12, 2018
For the second year in a row #Amazon is supporting @accorg and those young warriors that are fighting cancer. Proud that the #ONT8 team is showing our support by #PJammin! #GoGold pic.twitter.com/k9Bh5f5Sem

— Brad Powers (@brad_powers1) September 13, 2018
Wearing our pajamas to #GoGold and raise awareness for childhood cancer #DeliveringSmiles #PJammin #IND1 pic.twitter.com/QCJQ4rpTSP

— Dave Alperson (@dalperdah) September 12, 2018
https://twitter.com/2408shiv/status/1040041836083986432
#deliveringsmiles ABE2 Goes Gold #Pjammin pic.twitter.com/UvHbFOYcGx

— Alana Repetsky (@alana_repetsky) September 13, 2018
Yesterday our Marketing team joined thousands of #Amazonians by #PJammin to raise awareness of childhood cancer. #GoGold #DeliveringSmiles https://t.co/C7dCNTH2Eq pic.twitter.com/UFmlBBBc0q

— Amazon Business (@AmazonBusiness) September 13, 2018
@InsideAmazon We at #PJammin at IND1! IB Team represents! #GoGold #DeliveringSmiles pic.twitter.com/8xbPdZlW6u

— Big Maple Fan Club (@coorsltman40) September 12, 2018
#PJammin for children with cancer. https://t.co/vyAQwfulpD pic.twitter.com/6AYLk6C1HK

— krlayton (@krlayton) September 12, 2018
https://twitter.com/MikeFlan77/status/1039896764990537729
https://twitter.com/bethsmagee/status/1039879345337192448
According to the reports, Amazon has made donated to two institutions. They also started a Prime Air Jet in support of the cause of spreading awareness about childhood cancer. Jeff Bezos has reportedly donated $2 Billion for helping the homeless and making preschools for kids.