Trending
Janmashtami fervor grips Bollywood; This is how B-Town is celebrating it!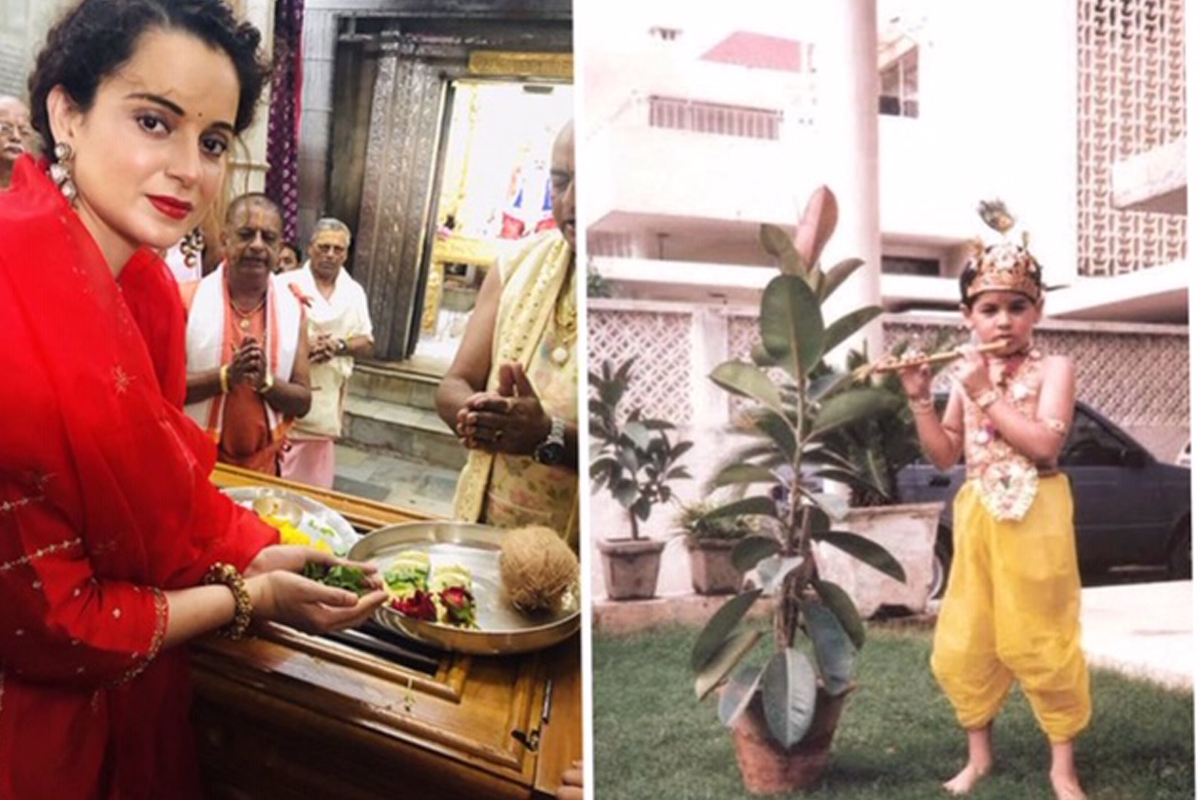 India is a country with diverse cultures. And, Janmashtami is one of such old cultural celebration that depicts the birth anniversary of  Lord Krishna. We all are missing the massive celebration this year, but still, the Bollywood actors wished their fans and some even posted throwback pictures from last year of this day.
Shilpa Shetty Kundra, the fitness diva of Bollywood posted a throwback picture of last year at Iskcon temple which shows how much she misses it in 2020. She even prays to lord Krishna to give us strength and courage to face the hard times.
https://www.instagram.com/p/CDvKC7cBe1g/?utm_source=ig_web_copy_link
Gold actress Mouni Roy posted a picture 'diya' being lighted in front of lord krishna and she wishes all her fans a very happy Janmashtami!
https://www.instagram.com/p/CDx6jMRJEGi/?utm_source=ig_web_copy_link
Big-B of bollywood, Amitabh Bachchan after getting back home, recovered from COVID-19 is grateful to all those who prayed for him. He posted a picture of lord Krishna on his Instagram wishing everyone out there!
https://www.instagram.com/p/CDuL0TiBH_l/?utm_source=ig_web_copy_link
Our favourite student of the year, Sidharth Malhotra's post has eye-catched everyone's attention. He posted a throwback picture of his childhood where he is in the get up of lord krishna. Sid misses his family memories of this day back in his hometown Delhi. But, he even gave a very wise advise of celebrating this day this year 'responsibly'. He is wishing peace and harmony for all. Little sid's sweet picture has made everyone go back to their childhood days. And, his female fans are already drooling over his cuteness.
https://www.instagram.com/p/CDvQqxihvQT/?utm_source=ig_web_copy_link
Lastly, our Queen Kangana Ranaut visited Dwarika to celebrate Janmashtami 2020 peacefully. She has posted a picture of herself in ethnic attire doing puja. And she looks so elegant in that red traditional outfit!
https://www.instagram.com/p/CDvTDwhFfOQ/?utm_source=ig_web_copy_link
This is how some Bollywood actors celebrated and wished their fans on Janmashtami 2020. We all certainly miss the dancing, the gathering, family get together. But, this year is all about just to pray for a better future.