News & Gossip
Janhvi Kapoor reveals one male actor she would like to wake up as. Hint: He's not from Bollywood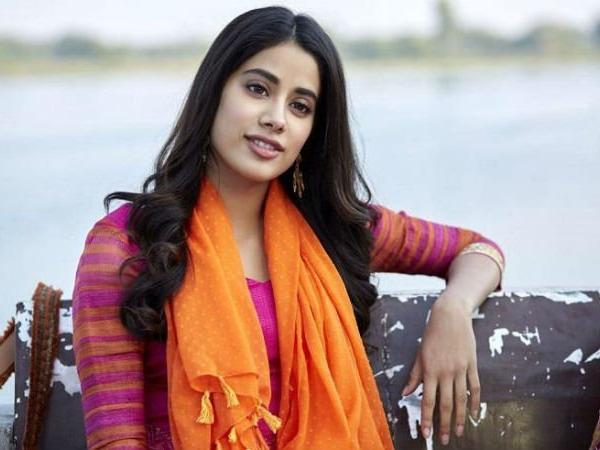 Koffee With Karan has been the popular most chat show in the nation and we absolutely how fabulous a host Karan Johar is to entertain and question the guests who arrive on his couch! With 5 seasons of the show being absolutely a big hit and beyond successful, here's the buzz reported that this season too was expected to be a hit and as expected, the season is going absolutely well with simply amazing combinations of Bollywood Stars coming together on the couch! One such combination was that of Arjun Kapoor and Janhvi Kapoor and Janhvi Kapoor revealed the male actor she would like to wake up as!
https://www.instagram.com/p/BooHT3KgEKQ/?utm_source=ig_embed
During the Rapid Fire round, Karan Johar asked Janhvi Kapoor to name one male actor who she would like to wake up as. While one would have expected the young actress to name someone from Bollywood, Janhvi, to everyone's surprise, chose Telugu actor Vijay Deverakonda. Janhvi also wished that the two of them worked in a film together. Introducing Vijay to his audiences, Karan said, "Vijay, for all of you who don't know him, actually has done Arjun Reddy, which is now being remade with Shahid Kapoor. And he is touted as a supremely sexy South Indian movie star." It was then Janhvi Kapoor added, "Extremely talented also!"
https://www.instagram.com/p/Boj2-xLlIKk/?utm_source=ig_embed
The episode was a laughter riot and an absolute hit! Janhvi Kapoor will next be seen in the movie Takht by Karan Johar! Her choice amused you much??? It certainly did amuse us! Stay tuned for more updates!