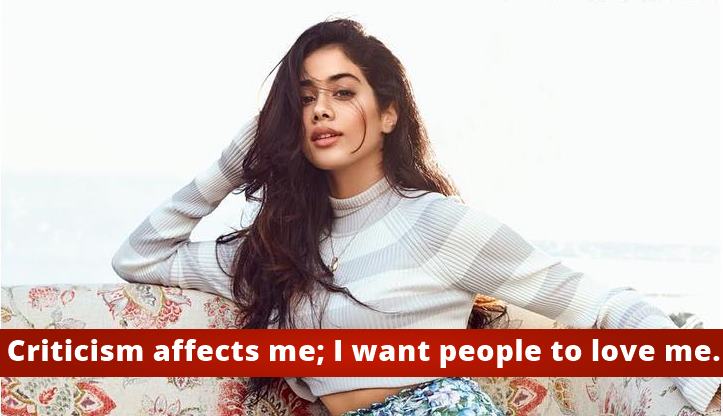 Karan Johar's venture Dhadak staring Janhvi kapoor and Ishan Khatter is all set to hit theaters on 20th July. The official trailer of the film has been surfaced on internet. It got 36 million views in one week which is huge for any new comer. Post the trailer launch, Janhvi and Ishaan headed to Jaipur to promote the film.
In an interview with India Today, Janhvi talked about the criticism that comes with stardom. She said, "Of course it affects me. But up until this point it was like, if they're going to criticise me for how I look while coming out of the gym, I don't really care. But all of a sudden, now I'm a little more nervous because I am supposed to be good at this, right? This is what I've wanted to do. I want people to love me."
"The only thing that you can do is work hard and give it your all and hope that that's enough. But usually, you never know. I think that the only thing I'm trying to do is honest work. I hope that one day I will deserve people's love. You're criticized even for being 'proper'. I don't think it's anything that I have any right to complain about. It is flattering that people take that kind of time out of their day to give me that kind of attention. I hope one day I do something to deserve it," she added.
Addressing to the trollers who is trolling Janhvi, actress said "I hope they [people who did not like the trailer] change their mind after watching the film.."
Enjoy the trailer here:
Best of luck Janhvi Kapoor and Ishaan Khatter for Dhadak. Stay tuned with us for more Bollywood news and updates.