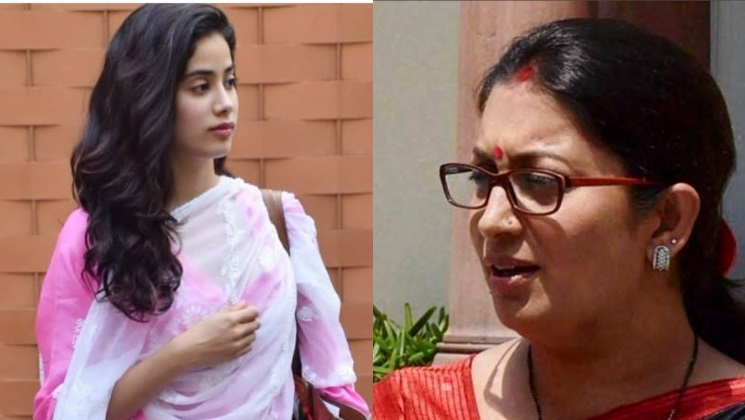 Former television actress Smriti Irani is currently one of the most popular politicians in the country. The Textile minister always stays in limelight one way or another. She is also very active on social media, especially on Instagram.
Just recently, she met debutant Janhvi Kapoor daughter of Sridevi, who called her "Aunty". There is no fault in Janhvi calling Smriti Irani aunty, is it? After all, she has grown up watching Smriti Irani on television.
Smriti Irani also took Janhvi's tag in a fun way, as she herself shared a post about this story. She took to Instagram to share a video with Janhvi with a caption,
"The someone shoot me"moment —When #jahnvikapoorsweetly apologises for continuously calling you aunty & you say " koi baat nahi beta " #totalsiyapa🤦♀️ye Aaj kal ke bachche #auntykiskobola🙈🚶♀️"
Even Janhvi Kapoor commented a few emojis on the post showing how embarrassed she was. On the other hand, Smriti Irani didn't mind at all. She also replied to her comments and gave aashirwad. Check out what she replied to Janhvi's comment.

It's funny, isn't it?
On the professional front, Janhvi Kapoor will next be seen in period drama Takht directed by Karan Johar. The movie also features Ranveer Singh, Vicky Kaushal, Alia Bhatt, and Kareena Kapoor Khan among others.