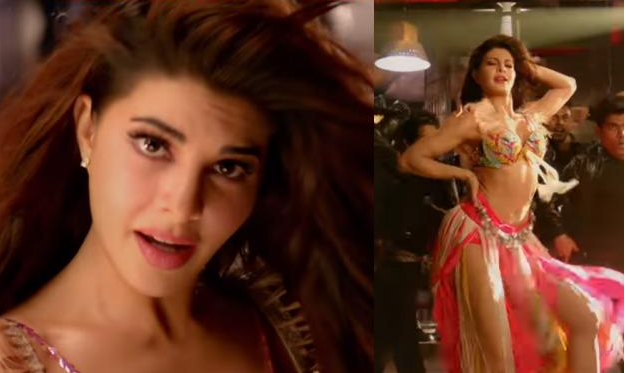 Tiger Shroff and Disha Patani's movie 'Baaghi 2' will be releasing on March 30, 2018. Everyone was waiting for its item song 'Ek Do Teen', 90's famous song of Madhuri Dixit in the film.
Jacqueline Fernandez stars in the remake of Madhuri Dixit's hit 90s classic, 'Ek Do Teen' in 'Baaghi 2'. Those who have been a huge fan of the original song and Madhuri, they didn't like the recreation and it has failed to impress us as well.
The song 'Ek Do Teen' couldn't revive the magic of the old song. Jacqueline has tried wearing the replica of Mohini's costume in the recreated one. The recreated version has been sung by Shreya Ghoshal with the music recreated By Sandeep Shirodkar.
Director Ahmed Khan, in an earlier interview, revealed that when Jacqueline got to know that she is the one to recreate the cult number, she freaked out. "When she heard it was Ek Do Teen she freaked out. It is everybody's favourite. When we think of an item song we think of Ek Do Teen… as the baap of all item songs. I quickly paid Sarojji a visit, but we did not invite her to do the choreography for the new version of Ek Do Teen for two reasons. One, because we wanted a new treatment to the song, two, because Sarojji is now getting on and is also likely to run out of patience on the sets," said Ahmed.
Talking about the choreography bit, he said, "It is an entirely new interpretation of the iconic song, not meant to challenge the original. Rather, ours is a homage to the original. We made sure that Jacqueline's costume was a close replica of Madhuri's costume from the original Ek Do Teen. We have incorporated Madhuri's signature step – the palm and fingers perpendicular to the forehead accompanied by a trot backwards – into our version. But the rest of the steps are by Ganesh."
Also Read:Â WATCH: Divyanka Tripathi dance with an alien is goofy AF!