The big-budget biopic 'Manikarnika-The Queen Of Jhansi' has been in news for its controversies. Earlier there was news of Kangana stepping into the shoes of director Krish after his exit from the movie. Now, actor Sonu Sood who was apparently playing the role of 'Sadashiv' walked out of 'Manikarnika', the reason being Sonu had a fall-out with the Queen of Bollywood.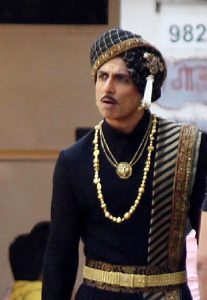 As per a reliable source, Sonu left the movie because of Kangana. "Yes, Sonu has left the film. He is no longer a part of Manikarnika. And he has informed the film's producers of his decision. He took a lot of crap from a person who feels she knows how to direct a film without any real qualification to do so. But finally, when Kangana Ranaut officially took over the direction, Sonu could take it no more. He quit the film."
The source further told, "When Kangana gradually took over the project she also wanted Sonu Sood's role to be cut down to size. This was last straw. The normally mild-mannered Sonu just erupted."
For more updates on Manikarnika, keep reading our space.