News & Gossip
Is Arjun Kapoor all set to tie the knot? Namaste England actor's Grandmother finds the perfect bride for him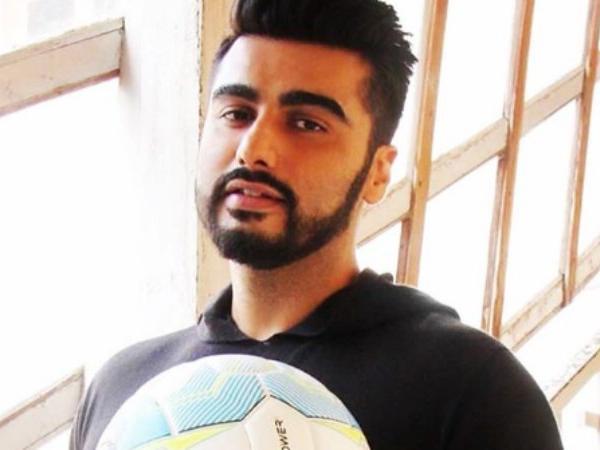 Arjun Kapoor, a dotting son, grandson and brother is also a phenomenal actor! With his upcoming movie Namaste England, Arjun Kapoor is making headlines for his picture perfect wedding with Parineeti Chopra in the movie! We see the nation going crazy saying Arjun and Parineeti should get married in the real life as they look absolutely stunning as a newly married couple! Not only do the people think so, there is somebody in Arjun Kapoor's family who feels the same! It is Arjun Kapoor's Grandmother!
https://www.instagram.com/p/Bn3zW_MgNIa/?taken-by=arjunkapoor
After watching the Namaste England trailer, Arjun's Dadi has found a perfect bride for her grandson and it is none other than his Namaste England co-star Parineeti Chopra. Arjun's grandmom has liked the on-screen chemistry between the two so much that she thinks that they should get hitched in real life, too. While talking about the same, Arjun shares, "After watching Namaste England's trailer, Dadi said that out of all my co-stars, I look best on screen with Parineeti. She thinks that Parineeti is the perfect bride for me in real life as well."
https://www.instagram.com/p/Bnd9lYPAo19/?taken-by=arjunkapoor
This isn't the first time that Arjun Kapoor has been asked to get married by his Grandmother. On Arjun Kapoor's Birthday, he had posted a picture over his instagram that had a note saying, "To Arjun Kapoor, with love dadi. Jaldi shaadi karo (Get married soon). From Mrs Nirmal Kapoor."
https://www.instagram.com/p/BkkZ4tEgTaJ/?utm_source=ig_embed
Arjun Kapoor was questioned about the same and asked when and how soon is he planning to fulfill his grandmother's wish! Arjun Kapoor's reply to the question would make you fall for him! He said, "I believe in the institution of marriage. I will share the news with you all when it happens. Recently, there were two marriages in the family. Let my sister Anshula (Kapoor) get married, then there is Rhea (Kapoor) and Janhvi (Kapoor) and Khushi (Kapoor). There is time for me."
Stay tuned for more updates!