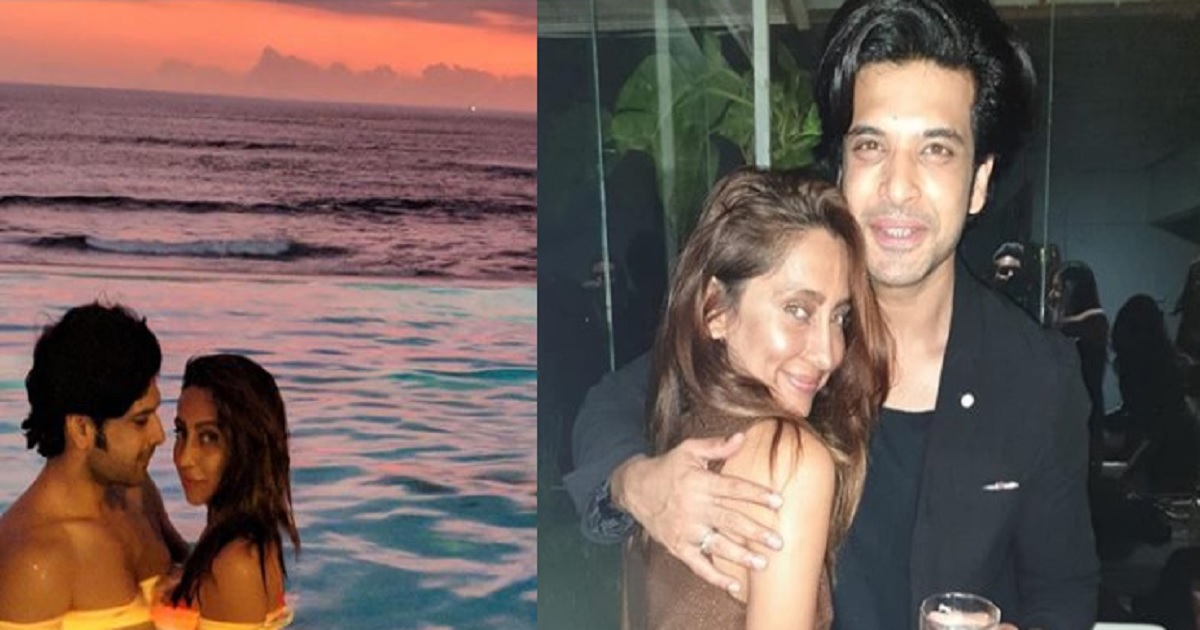 The chemistry between Karan Kundra and VJ Anusha Dandekar is not hidden from anyone. Their recent romantic and naughty pictures have created a storm on the Internet. VJ Anusha shared photos on her Instagram handle. She celebrated her boyfriend Karan's birthday very beautifully and in a most romantic way.
https://www.instagram.com/p/B3bV8lrh4vi/?utm_source=ig_web_copy_link
They keep giving a couple of goals and make us feel jealous of their cozy and cute moments which are a beautiful part of the relationship. The duo also hosts a show Love School which completed 4 seasons successfully and give lots of relationship lessons.
https://www.instagram.com/p/B3eAnELBmOY/?utm_source=ig_web_copy_link
The evening at the beach inside the water raising the hotness quotient for fans, fully involved in each other having cozy moments.
Happy Happy Birthday to this incredible soul… we share dreams, swipe, we share secrets, swipe, we share insta pic poses (game so strong), swipe, we share the funniest times EVER! Swipe, we share so much weirdness that only we get…Swipe… Then there are the many faces of KK… God feels, swipe, Funniest human, swipe, Super Lovable, swipe… To the Best Friend, Boy Friend, Co Paw Parent, I will ever have!
Oh oops, tears in my eyes now just thinking about all that we've gone through and here we still stand, at this moment, makes my heart smile & makes me believe in magic even more. The 5th birthday together, you are honestly an Angel man who spreads so much love wherever you go. The little boy inside of you, may he always keep your innocence alive! You will shine on so many different sized screens this year! The best is your soul is always shining! I love you from the bottom of my soul all the way to the top of yours… #soulmates Happy Happy Birthday Handsome! She wrote in her caption and wished him in the most beautiful way.