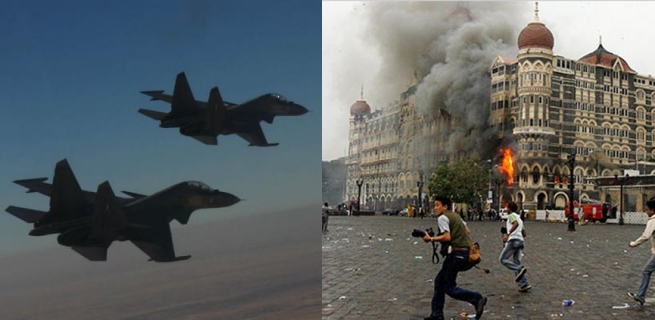 Air Chief Marshal Fali Homi Major has revealed that the Indian Air Force was ready to take revenge for the devastating 2008 Mumbai terror attacks then United Progressive Alliance (UPA) government 'blocked' any further action on the surgical strike option that was meant to teach terror-sponsor Pakistan a lesson.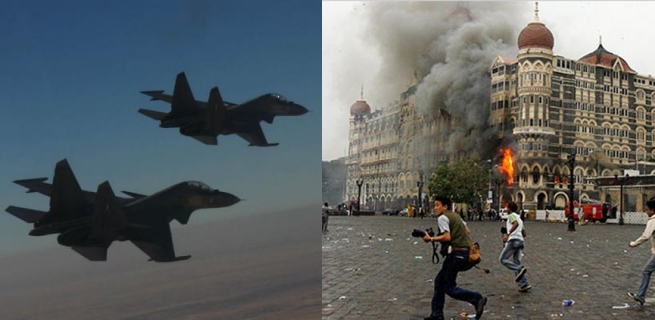 The former IAF chief, in conversation with Times Now's National Affairs Editor Srinjoy Chowdhury, revealed the IAF's surgical strike plan in 2008.
Nine years after the 26/11, the ex-IAF chief dropped a bombshell when he revealed that they had the plan as well as capability to hit the terror-training camps in Pakistan-occupied Kashmir in 2008, but the then UPA government never gave the necessary nod.
Surgical strike was an opportunity lost and we didn't make use of it, says fmr IAF chief Marshal Fali Homi Major #UPAPakClemency pic.twitter.com/PNgfDTciHp

— TIMES NOW (@TimesNow) November 27, 2017
The former IAF chief said that two days after the strike, the heads of the three services of Indian Armed Forces  were called at the then Prime Minister Manmohan Singh's residence along with the then defence minister AK Antony and the defence secretary.
Finally terrorist camps in POK hit by Laser Guided Bombs from IAF Mirage 2000. We were about to hit POK camps in Muzzafarrabad after Mumbai attacks in 2008. Finally the Govt did not decide. Our Sukhoi Sqn under my Command was involved. Der Aaye Par Durusht Aaye. Cheers!!

— Mohonto Panging (@MontyPanging) February 26, 2019
As Air Warriors, IAF was prepared for Surgical Strikes at POK Camps after the Mumbai attacks in 2008 also, but the go ahead did not come. If the go ahead had come, maybe we would not have lost so many Indian lives to cross border terrorism! IF ONLY…!! #IndiaStrikesBack #Balakot

— Mohonto Panging (@MontyPanging) February 26, 2019
The three chiefs had discussed amongst themselves about what could be some and considered the possible option to take.
The IAF chief notified them then PM that from logistics to weapons and planes, everything was ready to strike terror-training camps in PoK.
It is disgraceful that congress did not proceed with this progression. The more you be quiet, the more you energize the fear based oppressors sitting in Pakistan.
Mohonto Panging stated, " We were going to hit POK camps in Muzzafarrabad after Mumbai assaults in 2008. At last the Govt did not choose. Our Sukhoi Sqn under my Command was included. "