News & Gossip
India Thrashed Pakistan In Asia Cup, Twitter Reminded Pakistan Who's The "Baap"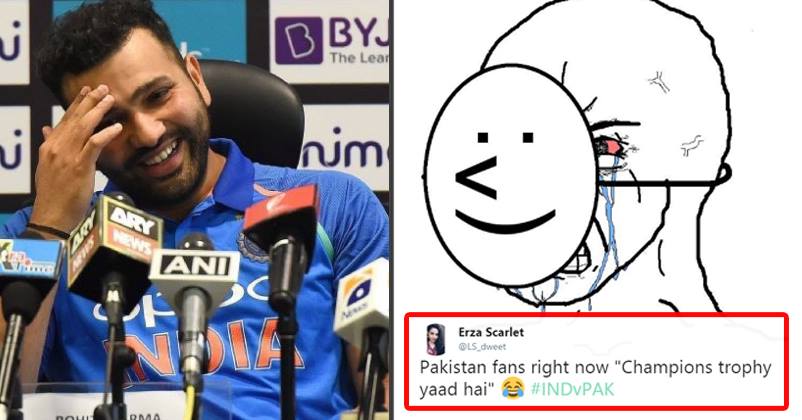 Yesterday was a big day for cricket lovers in India. India played arch-rival Pakistan in Asia Cup 2018, which was nothing less of a festival for Indian as well as Pakistani fans. There was lots of expectation from the match, which ultimately ended up a one-sided affair.
After winning the toss, Pakistan opted to bat first and put just 162 runs on board. India looked comfortable throughout the match with Indian skipper Rohit Sharma not giving Pakistan any space. As expected, India chased the total easily with the loss of just 2 wickets with 126 balls to spare.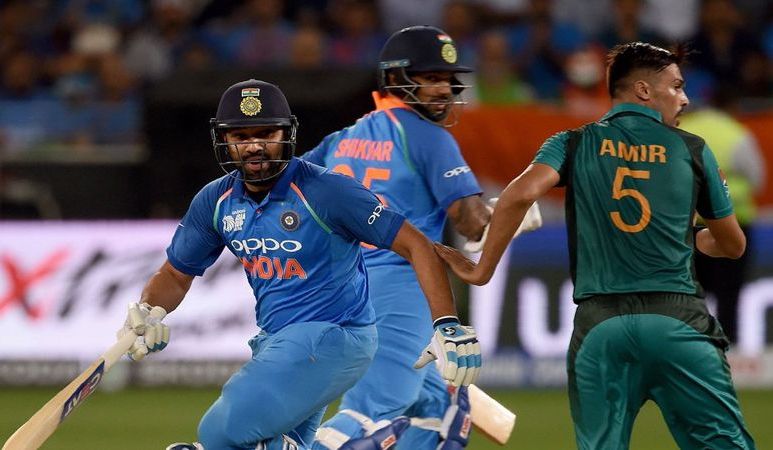 Rohit Sharma and Shikhar Dhawan started the innings in the most spectacular way. Rohit scored 52 in 39 balls and Shikhar scored 46 in 54 balls. Rayudu and Karthik finished the match in 29th over. Bhuvneshwar Kumar struck twice in the first five overs, which left Pakistan in very poor condition. Pakistan never recovered from their big blow and ended up scoring just 162 runs.
After India's big win against Pakistan, Twitter was flooded with several memes and jokes. Indian fans didn't leave any chance to remind Pakistan of this humiliating loss. Pakistan was trolled in the most hilarious way possible.
This Is How Twitter Reacted:
Sarfaraz: Our balling was good but our batting was less good so we not play good so our team perform bad
Rameez Raja: Abay urdu mein bol
Sarfaraz: Waj gai hai pic.twitter.com/gFrfhPWXpl

— Memes of Pakistan (@MemesOfPakistan) September 19, 2018
https://twitter.com/chintu_tiwary/status/1042475759476985856
https://twitter.com/juniorbacchhan/status/1042474306314240000
https://twitter.com/manjunathpatne/status/1042474249963810816
https://twitter.com/Iampshetty/status/1042472448099119104
https://twitter.com/mamiknm/status/1042469743834345472
Pakistan fans be like#INDvsPAK #INDvPAK #AsiaCup2018#AsiaCup pic.twitter.com/gpbEdI3G0B

— Parag Dilip Mahale (@ParagMahale) September 19, 2018
https://twitter.com/LS_dweet/status/1042470400016437249
Inshallah… boys played well.. And Pakistan india se nahi jeetega😁😁😁

— Ravi K (@RaviKbam) September 19, 2018
https://twitter.com/ayaan_srkian/status/1042477429237997568
Did you enjoy the match? What do you think? Tell us your thoughts in the comment section down below. Stay tuned to this space for more viral stories.