Rs. 10 coins were introduced almost ten years ago. According to the Coinage act 1906, the government of India has the sole responsibility of minting coins. Only the Government of India can introduce any new coins in the country.
Now, the Finance Minister issued a notification stating that new Rs. 20 Coins will be introduced in the finance market pretty soon. It is being reported that the government is planning a remodeling the existing coins of Rs. 1, Rs. 2, Rs. 5 and Rs. 10. These coins will be launched any time soon. However, the exact date of release is still unknown.
PM @narendramodi releasing the new series of visually impaired friendly circulation coins, in New Delhi. Rs.1, Rs.2, Rs.5, Rs.10 and Rs.20 are the various denominations of coins released as part of the new series. pic.twitter.com/FJf6WwWTQI

— PIB India (@PIB_India) March 7, 2019
The new soon-to-be-launched Rs. 20 coins will be made of copper, nickel, and zinc. It will come in the shape of a twelve-edged polygon, which is called a dodecagon. The coin will weight 8.53 grams and will have a diameter of 27 mm. It won't have any edges like Rs. 10 Coin.
Rs. 2 coins will bear the designs of grains symbolizing the agricultural supremacy and milieu of the nation. The denominational value 20 will be written on the reverse. Twenty rupees will be engraved in both Hindi and English language.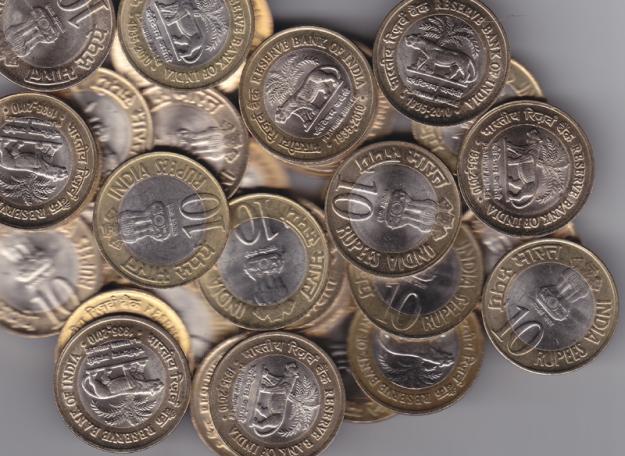 As per the notification, the new Rs. 10 coins will have an outside diameter of 27 mm and weigh 7.74 grams, whereas Rs. 5 coins will have a diameter of 25 mm and weigh 6.74 grams. The new Rs. 2 coins will have 23 mm diameter and weigh 4.07 grams. Lastly, Rs. 1 coins will have 20 mm diameter weighing 3.09 grams.
On Thursday, Prime Minister Narendra Modi revealed that the new series of coins will be "visually impaired friendly." He also added that the government wants to reach out to the last person of the last mile and this new series will keep his promise.