News & Gossip
Inder Kumar's 2nd Wife Pallavi OPENS UP In A Heartfelt Facebook Post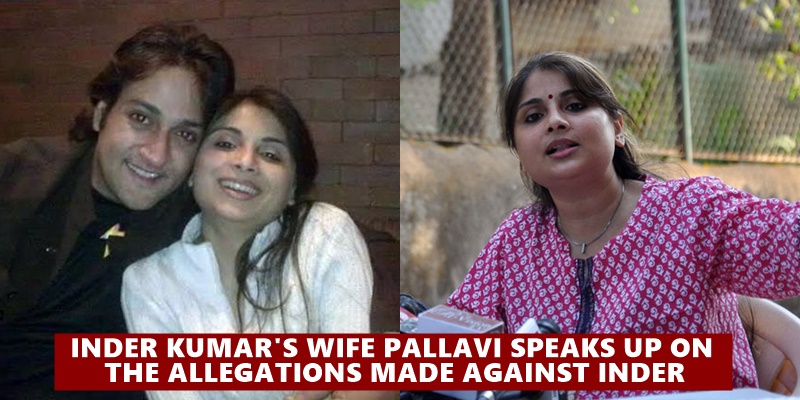 When an actor passes away, not only his family but his fans and the film fraternity mourns the loss. The same happened with Inder Kumar, who passed away at a young age of 43. The news of his death sent shockwaves in the Entertainment industry. The 44-year-old actor passed away on Friday, after suffering from a cardiac arrest.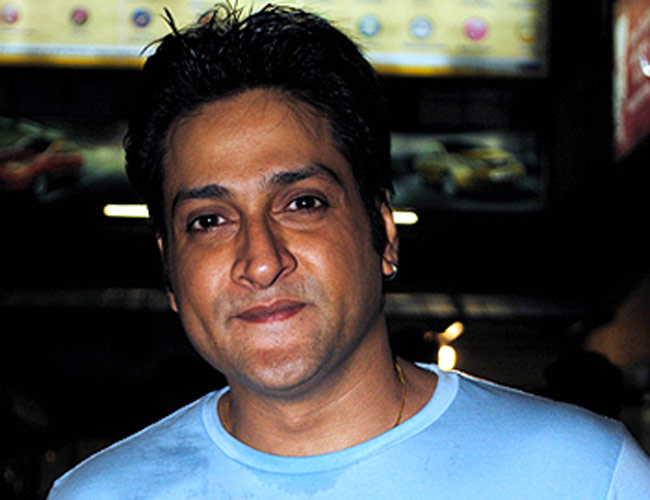 Now his first wife Sonal Kariya made some shocking revelations about their relationship. Sonal revealed that she walked out of Inder's life because Inder Kumar was not able to get over Isha Kopikar. Inder was allegedly hooked to Isha and post marriage he continued to maintain contact and wasn't able to forget her.
Not only that, Sonal also accused Inder Kumar of being physically abusive and also claimed that he was least interested in their child.
Read the complete interview here
However, Inder's second wife Pallavi Kumar had a different perspective towards her husband, and she recently shared a Facebook post citing these allegations by Sonal on Inder are just wrong and insensitive. Here's what she wrote: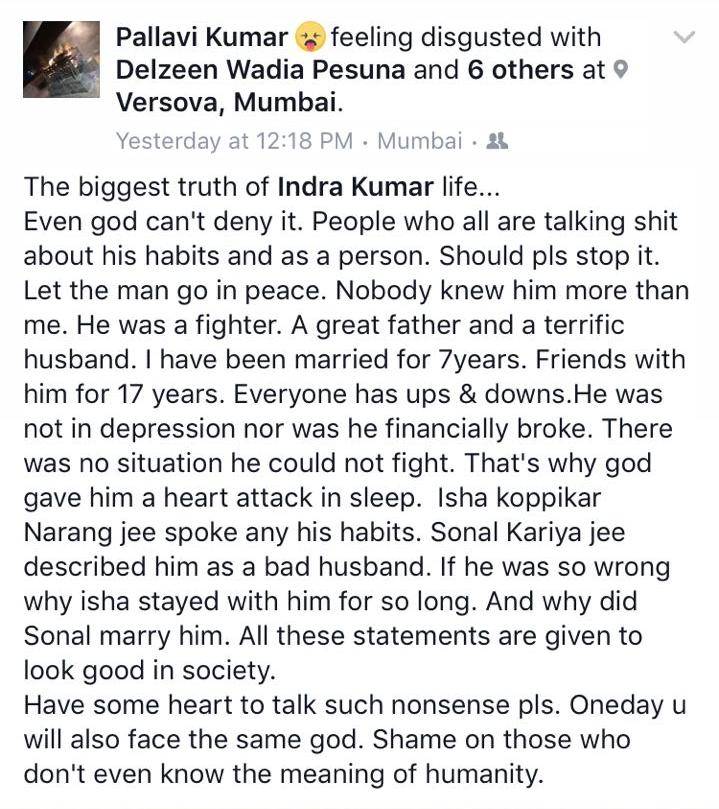 "The biggest truth of Indra Kumar life.. Even god can't deny it. People who all are talking shit about his habits and as a person. Should pls stop it. Let the man go in peace. Nobody knew him more than me. He was a fighter. A great father and a terrific husband. I have been married for 7 years. Friends with him for 17. Everyone ahs ups & downs. He was not in depression nor was he financially broke. There was no situation he could not fight. That's why god gave him a heart attach in sleep, Isha Kopikar Narang jee spoke any his habits. Sonal Kariya jee described him as a bad husband. If he was so wrong why isha stayed with him for so long. Any why did Sonal marry him. All these statements are given to look good in society. Have some heart to talk such nonsense pls. Oneday u will also face the same god. Shame on those who don't even know the meaning of humanity."