Breaking News
News
Pakistani PM Imran Khan Party Tweets In Hindi And Netizens Cannot Keep Calm.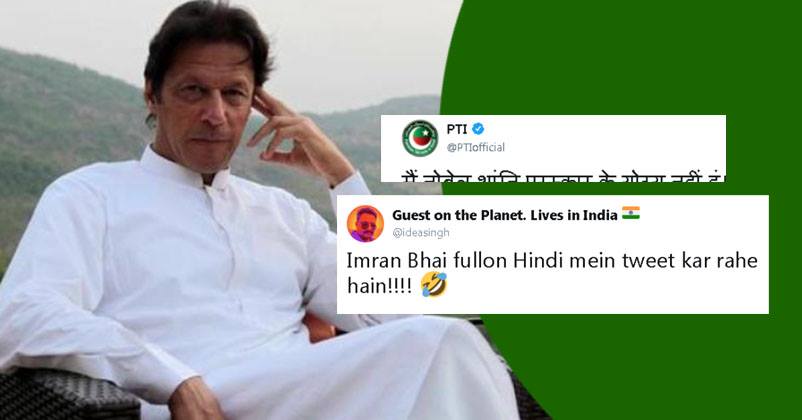 In the last few days following the Pulwama attack where the lives of over 40 CRPF jawans were lost owing to the activities of the Jaish-e-Mohammed terrorist group in Pakistan.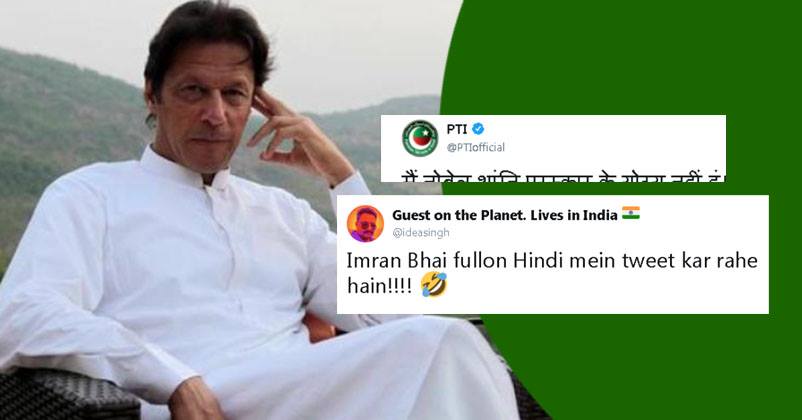 India retaliated by carrying out an air strike on Pakistani air space, which resulted in several militant training camps being completely destroyed. The Pakistan Prime Minister, Imran Khan has maintained a calm and composed demeanour through the chaos and panic that followed.
A lot has been said over a few days about Pakistanis demanding Nobel Peace prize for their Prime Minister Imran Khan, as several Pakistanis felt that he deserved an award for his diplomatic brilliance. He also said that this is a 'peace gesture' of Pakistan towards India. Following that, Imran Khan Tweeted in Hindi to say a few words.
Imran Khan tweeted from the official twitter handle of Pakistan, and it was in Hindi, This is probably their first post in Hindi and netizens cannot keep calm.
मैं नोबेल शांति पुरस्कार के योग्य नहीं हूं। इस योग्य व्यक्ति वह होगा जो कश्मीरी लोगों की इच्छा के अनुसार कश्मीर विवाद का समाधान करता है और उपमहाद्वीप में शांति और मानव विकास का मार्ग प्रशस्त करता है।@ImranKhanPTI#Pakistan #india

— PTI (@PTIofficial) March 4, 2019
https://twitter.com/Gujju_Er/status/1102487117781917696
If you were trying to appeal to your India assets you should have translated it in Bangla.

— Gabbbar (@GabbbarSingh) March 4, 2019
https://twitter.com/ideasingh/status/1102485747578298368
https://twitter.com/wdamidoinhere/status/1102490887253184512
भाई वाह! पैसे हैं ना ट्रांसलेशन वाले को देने के लिए? या चीन से मांगोगे?

— Aashish Chandorkar (@c_aashish) March 4, 2019
https://twitter.com/Buntea/status/1102498189112799232
ये हिंदी में ट्वीट भारत की जनता के लिए ही किया ।।

— Shivanshu Bhardwaj (@ShivaBhar) March 4, 2019
I have to say, well played.

— Nida Kirmani (@NidaKirmani) March 4, 2019