News & Gossip
I don't feel the need to announce who I'm dating: Shibani Dandekar on relationship with Farhan Akhtar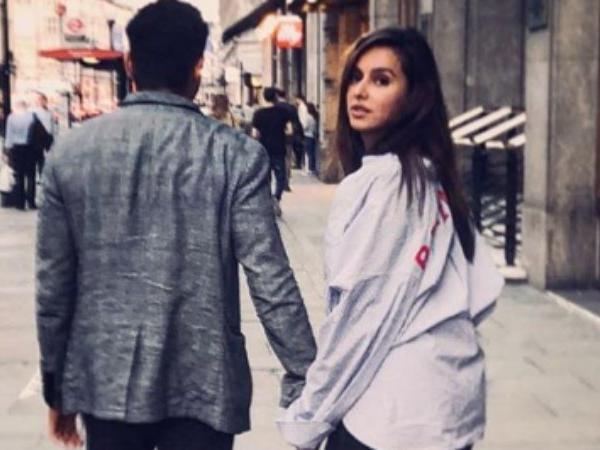 Soon after Farhan Akhtar got divorced with Adhuna Bhabani, reports of him dating his 'Rock On 2!' co-star Shraddha Kapoor started spreading in the industry. However, their relationship didn't last long as there was a buzz that there is a new lady in Farhan Akhtar's life. Soon came another report stating that the actor is dating 37-year-old singer-actress Shibani Dandekar. While all this time these were are speculations and assumptions, recently Farhan Akhtar himself has just made his relationship with Shibani Dandekar official by posting a picture with the lady on his social media with a heart emoji in the caption! Well now, that the duo are officially together, here's Shibani Dandekar speaking up about her relationship with Farhan Akhtar!
https://www.instagram.com/p/BnMCYlbFZW9/?utm_source=ig_embed
On being asked about her relationship with Farhan Akhtar, Shibani Dandekar said, "I am not secretive, but I don't feel the need to say things out loud. I don't need to make an announcement about who I'm dating. It's up to me to decide when and what I want to share about my personal life, and it is up to the audience to decide how they look at it. How much information I want to put out in the public domain is my prerogative."
https://www.instagram.com/p/BlIN1cthqU6/?utm_source=ig_embed
Farhan Akhtar and Shibani Dandekar were snapped together in London earlier this year! Farhan Akhtar shared a certain pictures of Shibani Dandekar on his Instagram Stories then and this amused the people even more! Last month, Shibani dandekar shared a picture of the two holding hands, walking on the streets of London, without a caption! Farhan and Shibani know each other since 2015. Shibani was a participant of a show hosted by Akhtar. Reportedly, Farhan didn't reply to the message asking about the same.
Stay tuned for more updates!