News & Gossip
I could've been carried away with my fame but she anchored me: Ranveer Singh talks about wife Deepika Padukone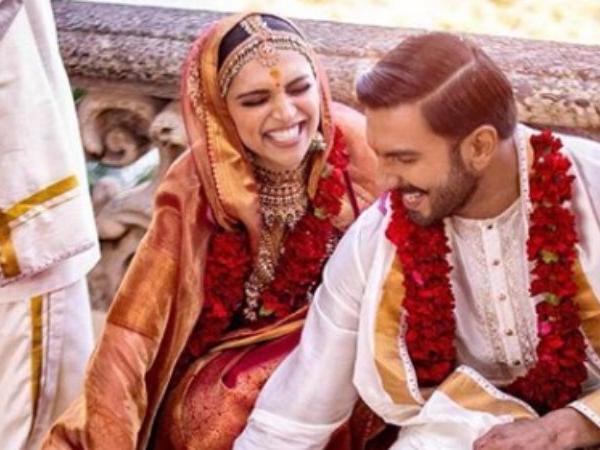 Ranveer Singh and Deepika Padukone got married in a private ceremony in Italy, in the presence of their families and close friends, on 14th and 15th November! The duo threw a reception party at Bangalore a few days ago and are currently enjoying their Wedding Reception in Mumbai! Despite that the last festivity of their wedding is getting over today, Ranveer Singh has already returned to work and how! Ranveer Singh has recently said that he could have got carried away with his fame but she anchored her! Ranveer talking about wife Deepika Padukone is an epitome of pure love!
https://www.instagram.com/p/Bqum1iGBLUI/?utm_source=ig_embed
Ranveer Singh opened up for the first time about his relationship with Deepika Padukone in an interview with Filmfare. When asked about how much marriage will change him the actor was quoted as saying, "Yes, things will be different, there'll be demands on my time. Marriage takes some work and effort." he added. But he also believes that their wedding is going to be a blast. When asked how Deepika Padukone has changed him the actor stated, "She is someone who demands authenticity of character. He stated that her biggest influence is that she is a real person and demands that you also keep it real."
https://www.instagram.com/p/BqZoxRAhIt2/?utm_source=ig_embed
He also added, "She has anchored me. I could have got carried away with my name and fame. But she has grounded me. Before she had her blockbuster year, we'd already started dating, I've seen her deal with success and failure."
Stay tuned for more updates!