News & Gossip
Watch: Hrithik Roshan Gets Emotional While Talking About Kangana Ranaut Spat!!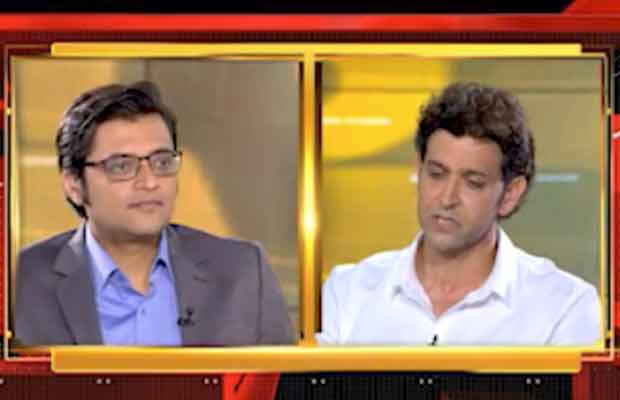 Hrithik Roshan and Kangana Ranaut's relationship is creating lots of headlines in the country. It all started way back in March 2016. It has fueled once again, after the explosive interview of Kangana Ranaut on Aap Ki Adalat. The actress made lots of allegations to Hrithik Roshan creating a huge controversy.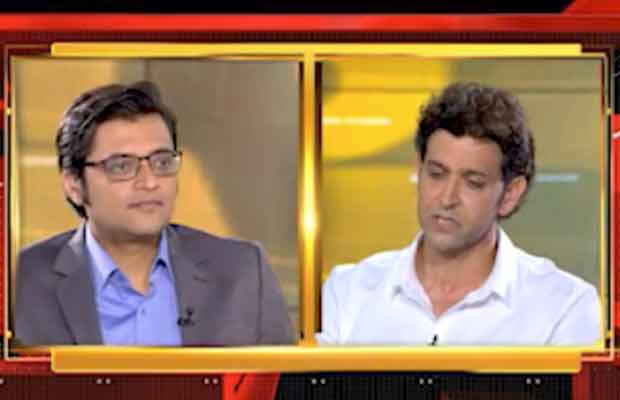 In all these years, Hrithik Roshan never spoke about the incident and maintained a dignified silence until now. The actor has issued a statement through a social media post. It is the first time that the actor is telling his side of the story to the public. The actor has also decided to give an interview and face the camera once again to tell his takes on this whole Hrithik-Kangana controversy. Kangana Ranaut has spoken about the situation lots of time, but the actor never gave any replied.
Yesterday, Hrithik Roshan opened up about this whole controversy in an interview with Arnab Goswami. When called a victim by the host Goswami, the actor clarifies saying that he is not a victim and will never be a victim in his life ever. Hrithik said, " I know that whatever I say, can and will be used against me, mainly because of who I am…I have to be very honest that I am very uncomfortable right now….I am not a person who likes to confront. I never had a single fight in my life neither with a man or a girl. Even in my divorce there was not fight."
During the interview the actor looked very emotional, he almost broke down in the latest interview. The actor further added, " I ask myself a simple question, every single time, 'what's the shortest route to peace.' I get my answer and I follow. I also know that there is absolutely no grace in what I am doing right now. There is no grace in sitting and testifying my character, and making myself sound 'right' and 'good', 'true', and by implicating somebody else wrong. I don't think that's graceful. I was also very very afraid and have been afraid that my words will be misconstrued. I might come as strong, they might think me aggressive. If I might show some emotion, they might think me weak."
Hrithik has opened up with Arnab Goswami for the first time. The actor has opened his heart out in the interview, which will air tomorrow 8 PM.
Watch the Trailer of the interview down below.
Click Here to Watch The video.
Earlier the actor has issued a statement through his social media handle. The actor posted a long message and has reacted to the matter in a very graceful way. The actor has been getting support from lots of people as well as Bollywood celebrities. TRUTH STANDS WITH HRITHIK was trending whole day, people have come out in large number to support the actor on social media.
You can check out the Official statement made by Hrithik Roshan right here. The actor has issued the statement regarding Kangana Ranaut issue yesterday.
— Hrithik Roshan (@iHrithik) October 5, 2017
Tell us your views in the comment section down below.
Stay tuned for more Bollywood news. We'll keep updating as the event unfolds.