Trending
How to choose best medical college? List of various medical courses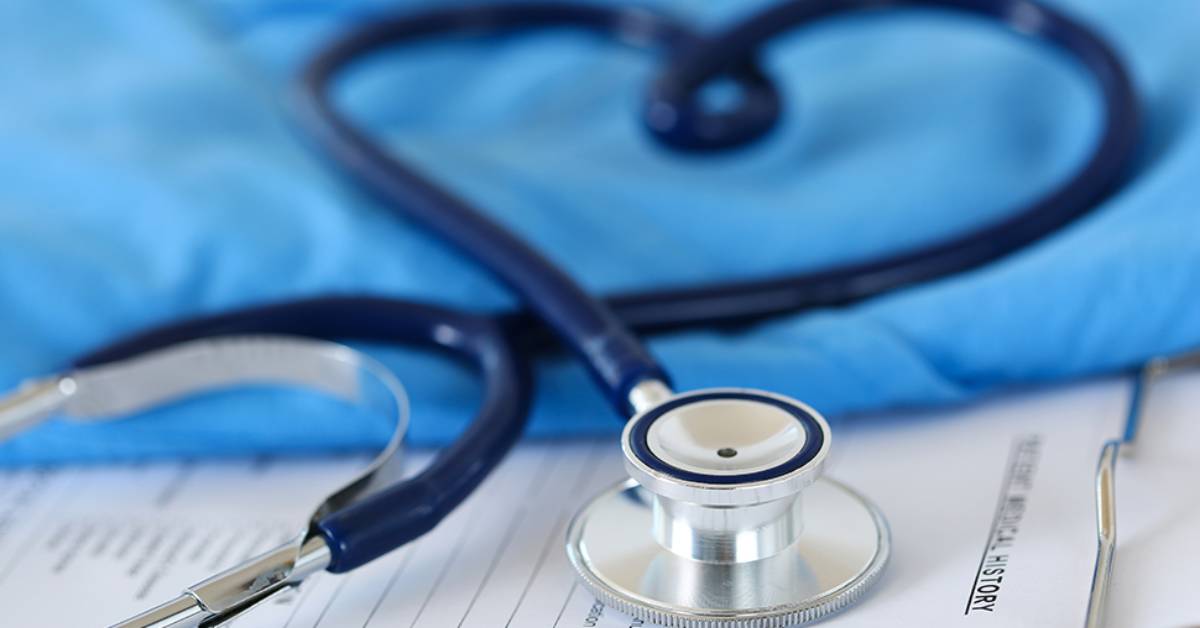 Those white coats, stethoscope and that confident smile on the face saying we are here to help, can make any student aspire to become a doctor. A profession that makes you walking and breathing 'God' to whom people turn-up to as their last hope. In the words of our father of Nation, Mahatma Gandhi, "The best way to find yourself is to lose yourself in the service of others." But before you get all enthusiastic and make up your mind to slip in that shinny white-coat, you should run research and do some homework thoroughly that can help you land in one of the best Medical Colleges in India.
Before we dive into the details, let's educate ourselves about the basics. If you want to make medical as a career then you are supposed to take up science as your stream in your higher secondary. To get admission to the different medical colleges and hospitals of the country one has to sit in various entrance examinations at the national and state levels. These competitive examinations are conducted by the conducting boards or organizations at All India Level or State Level. These entrance examinations help candidates to get admission in their desired medicine courses available in different medical colleges & hospitals at diploma, degree, post-diploma, postgraduate degree, and research level.
Generally, the entrance examination for diploma and degree courses is held separately at all India level and state level. However, the entrance examination for admission in the postgraduate degree and research programmes is done on an all India basis or state basis. After securing a rank in the merit list of an entrance examination one can choose a number of career options available in the field of medicine.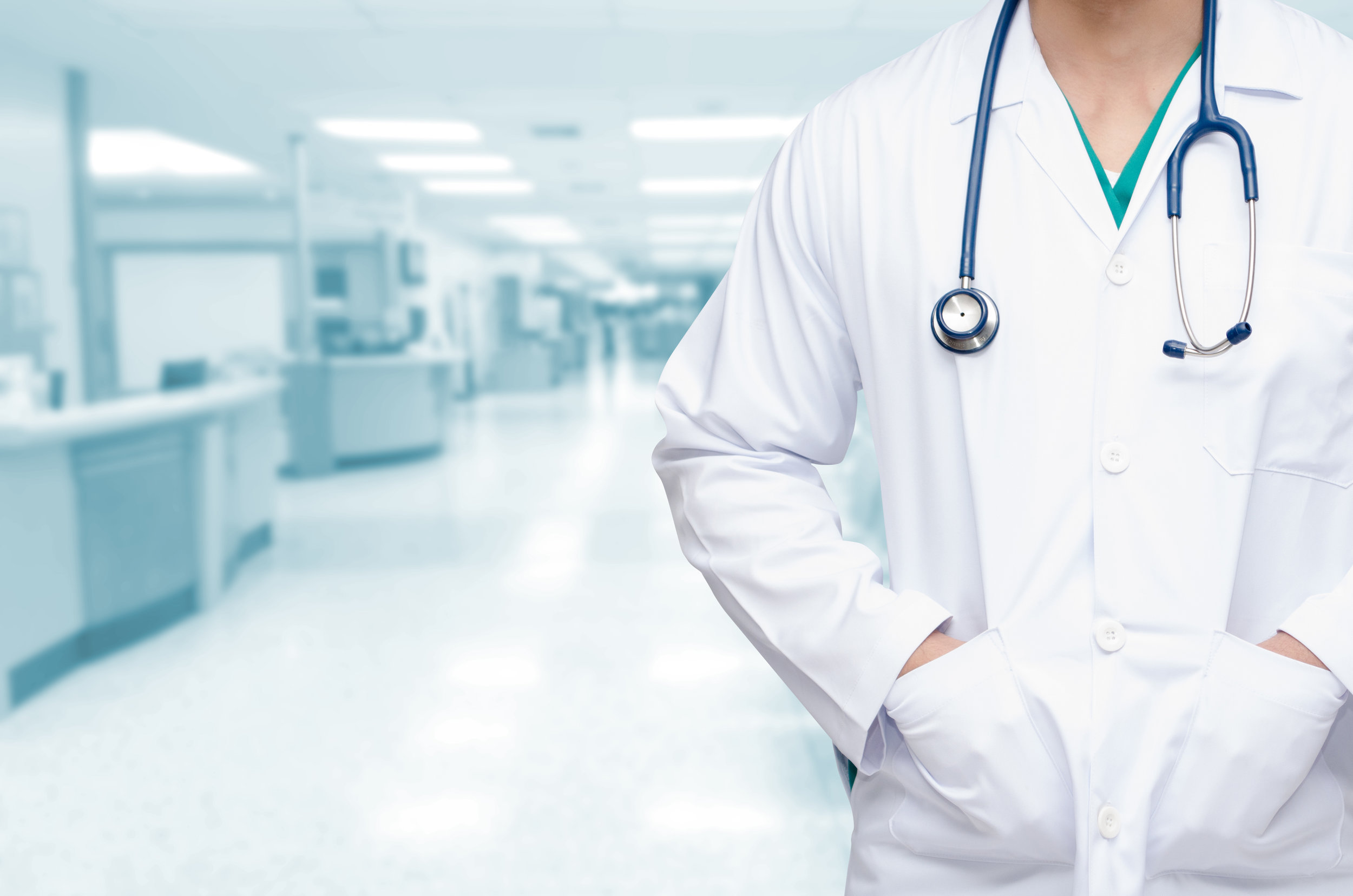 After completing 12+ one is supposed to clear NEET (National Eligibility Cum Entrance Test), a single medical entrance exam at the undergraduate level. In the year 2020, AIIMS MBBS and JIPMER MBBS got merged with NEET, since then the Medical Council of India has made it compulsory to clear NEET to get admission at graduation level. NEET is conducted twice a year i.e. around June in summers and December in winters, respectively. If one secures good ranking in this medical entrance examination, he/she gets the privilege to choose government colleges like AIIMS, PGI, etc and also get placed on a platform to choose from a varied range of medical courses like Bachelor of Medicine and Bachelor of Surgery (MBBS), BHMS (Homeopathy), BAMS (Ayurvedic) , BDS (Dental).
For qualifying in NEET, students need to score a minimum of 50 percentile for the unreserved category and 40 percentile for SC/ST/OBC category. And to get admission in the Good Private Medical College, one requires to score 500 marks.
Soon after completing 12+ or intermediate in science stream students often try to sit in competitive exams to get admission in one of the best medical colleges in India. But due to limited knowledge and given to the popularity of MBBS, students get a false impression that MBBS is the only way to get into the medical line. However, there are multiple courses available in medicine apart from MBBS (and in allied medicine too)! The top ones include BDS, BAMS and BHMS.
So, let us help you to make the right decision by explaining the major difference between these medical courses:
MBBS or Bachelor of Surgery, Bachelor of Medicine: It is the most repudiated and popular medical undergraduate course in India. It is the route to become a doctor of modern medicine.
BDS or Bachelor of Dental Surgery: Next to MBBS degree, BDS has earned a prestige and is one of the most designated degree courses in dentistry in India.
BAMS or Bachelor of Ayurvedic Medicine and Surgery: This branch of study or medical course teaches students the traditional medical science of Indian subcontinent i.e Ayurveda.
BHMS or Bachelor of Homeopathic Medicine and Surgery: It lets you become eligible to practice as a doctor in homeopathy.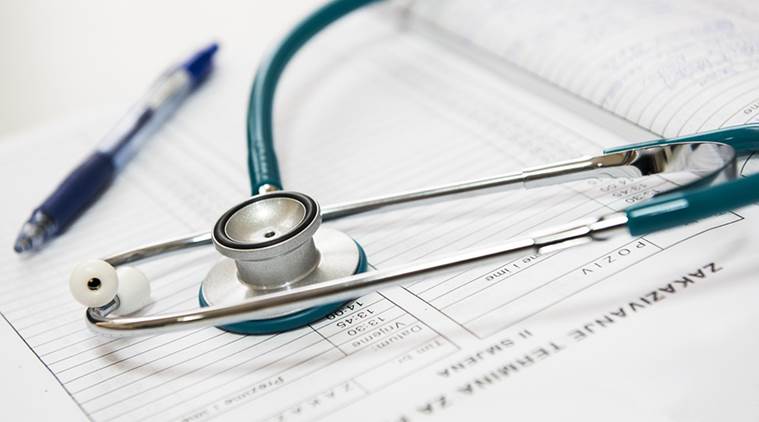 Now let's look at the specific admission requirements for each course:
For MBBS: To get admission into an MBBS institute, one is required to clear national-level Examination, NEET. This exam covers most of the medical institutes in India. The minimum requirements for the MBBS course are 50% marks in physics, chemistry, biology, and English at the intermediate level. However, for reserved category students, the requirement is 40%. There are a few other specific entrance exams, such as AIIMS and JIPMER to get admission in MBBS colleges.
For BDS: NEET is also the mandatory entrance exam for this medical course. After clearing NEET, seats are allotted in the counseling process, based on rank, filled choices and availability.
For BAMS: Since 2018, all aspirants for BAMS are also need to clear the NEET examination.
For BHMS: For this medical course too NEET works as the only gateway. The selection process includes the merit based on the sum of the total numbers obtained in 12th standard and the number scored in the entrance examinations, followed by the personal interview.
Course Duration for MBBS, BDS, BAMS, BHMS :
For MBBS: For MBBS, students spent 4.5 years in academic education + 1-year for mandatory internship. After completing the course, students are required to participate in hands-on training in hospital wards and out-patient departments. This prepares them for performing clinical procedures as a doctor.
For BDS: The BDS degree is awarded after the completion of 4 years' academic education and one year mandatory internship, thus making it a 5-year degree program. BDS can be pursued through full-time and part-time courses.
For BAMS: With four and an half year academic session and one-year internship program with live practical, this degree program takes nearly 5 years and 6 months' time.
For BHMS: The degree of Bachelor of Homeopathic Medicine and Surgery is awarded after the completion of 5.5 years' academic program. Where the academic session takes 4 and 1/2 year and one-year is given to internship program with live practical. Distant education is also an option for pursuing this degree.
Career Opportunities if you are to take MBBS, BDS, BAMS or BHMS for course
Typically medical graduates go for these career opportunities after completing these four courses:
After MBBS: Specialist Doctor, Physician, Surgeon, Medical Professor or Lecturer, Research Scientist, etc.
After BDS: Dentist, Dental Surgeon, Endodontic, Oral and Maxillofacial Pathologist, Oral Surgeon, Orthodontic, Paedodontic, etc.
After BAMS: Therapist, Sales Representative, Pharmacist, Clinical Trial Coordinator, Medical Representative, Ayurvedic Doctor, Sales Executive, etc.
After BHMS: Pharmacist, Doctor, Public Health Specialist, Medical Assistant, Lecturer, etc.
Post graduation or Higher Education Opportunities after MBBS, BDS, BAMS and BHMS:
After MBBS: After completing MBBS, option are for an MS (postgraduate degree in general surgery) or an MD (postgraduate degree in general medicine). To get admission to these courses, one need to clear the NEET PG or other university and state level exams.
After BDS: After completing graduate degree in Dentistry, medical students can pursue MDS (Master of Dental Surgery). To get admission in MDS one needs to sit in national level exam All India Post Graduate Dental Entrance Exam (AIPGDEE).
MBA in Public Health and MBA in Hospital Management are also popular options for medical students after BDS.
After BAMS: After BAMS, interested students could either opt for MD or MS in Ayurveda. Graduates of this traditional discipline can also pursue higher studies in many medical lines; Master's in Public Health, Master's in Health Administration, Post Graduate Diploma in Emergency Medicine and many other postgraduate courses.
After BHMS: After BHMS the most common option for higher studies is MD in Homeopathy. There are many other alternative courses available for BHMS graduates; Master of Science in Regenerative Medicine, Master of Science in Psychiatry, Master of Science in Endocrinology, Master of Hospital Management, etc.
For higher studies after master's in each of these courses, medical students can get doctoral level education (Doctor of Medicine).
After securing a good ranking in medical entrance exam one should look for few things to get seat in your desired medical institution offering your dream medical course.
• Always look for the ranking of the college in state and all over the country to choose the best medical college. To do so you can make a list of all medical colleges with their ranking in your state and country.
• Choose inner-city medical schools over suburban or rural with high patient intake that can help you in your practice. It is observed that more you deal with patients, the more you will grow as a doctor. So try to choose a college with good clinical exposure.
• Better quality professors and good teaching facilities. A good library, with a high speed internet connection, is most important as most of the study material is available online.
• If one secure well during their MBBS years they are likely to get a seat of their choice for their Post Graduation.
Some of the important Medical Entrance Examinations
NEET: National Eligibility Cum Entrance Test
AIMS CET : Amrita Institute of Medical Sciences Common Entrance Test
AIPMT : All India Pre Medical Test
AIPVT : All India Pre-Veterinary Test
AMU CAT : Aligarh Muslim University Common Admission Test
BHU PMT : Banaras Hindu University Pre Medical Test
DUMET : Delhi University Medical-Dental Entrance Test
PGMAT : Post Graduate Medical Admission Test Bihar
PGMET J&K : Post Graduate Medical Entrance Test Jammu & Kashmir
UPPGMEE : UP Post Graduate Medical Entrance Examination
AIPMT: All India Pre Medical Test
MMT: Masters in Medical Sciences Technology
PGMAT: Post Graduate Medical Admission Test Bihar
PGMET J&K: Post Graduate Medical Entrance Test Jammu & Kashmir
UPPGMEE: UP Post Graduate Medical Entrance Examination
AIPVT: All India Pre-Veterinary Test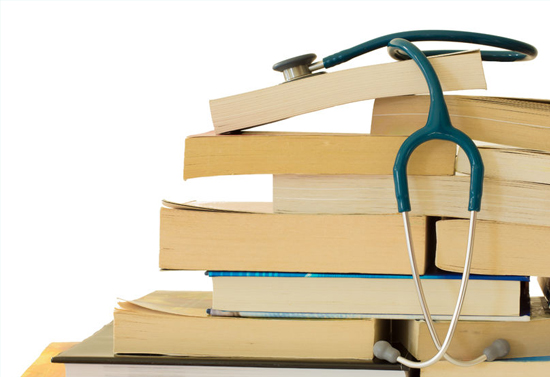 List of Top Colleges/Institutions for MBBS, BDS, BAMS and BHMS:
Top colleges for MBBS:
All India Institute of Medical Sciences (AIIMS)
Armed Forces Medical College (AFMC)
Christian Medical College (CMC)
Jawaharlal Institute of Post Graduate Medical Education and Research (JIPMER)
Maulana Azad Medical College, New Delhi
King George's Medical University, Lucknow
Top colleges for BDS:
Dental College & Hospital, Aurangabad
Dental College & Hospital, Mumbai
Dental College, Gujarat
Government Dental College & Research Institute, Bengaluru
Maulana Azad Medical College, New Delhi
King George's Medical University, Lucknow
Amrita College of Dentistry, Kerala
Dental College, Thiruvananthapuram
Govt. Dental College & Hospital, Andhra Pradesh
Top colleges for BAMS:
Institute of Medical Sciences Banaras Hindu University, Varanasi
Mahatma Gandhi University, Kottayam
Himachal Pradesh University, Shimla
Tamil Nadu Dr MGR Medical University, Chennai
Rajiv Gandhi University of Health Sciences, Bangalore
Top colleges for BHMS:
National Institute of Homeopathy, Kolkata
Bharati Vidyapeeth Homeopathic Medical College, Pune
Baba Farid University of Health Sciences, Faridkot
Government Homeopathic Medical College, Bangalore
Pt. Khushilal Sharma Government Ayurveda College, Bhopal
To all the medical aspirants, or doctors who wants to know more about the medical field and entrance examinations conduct at state as well as national level that can secure a seat in your dream medical college, or pursue your studies in your medical field, hope this article will answer all your queries.