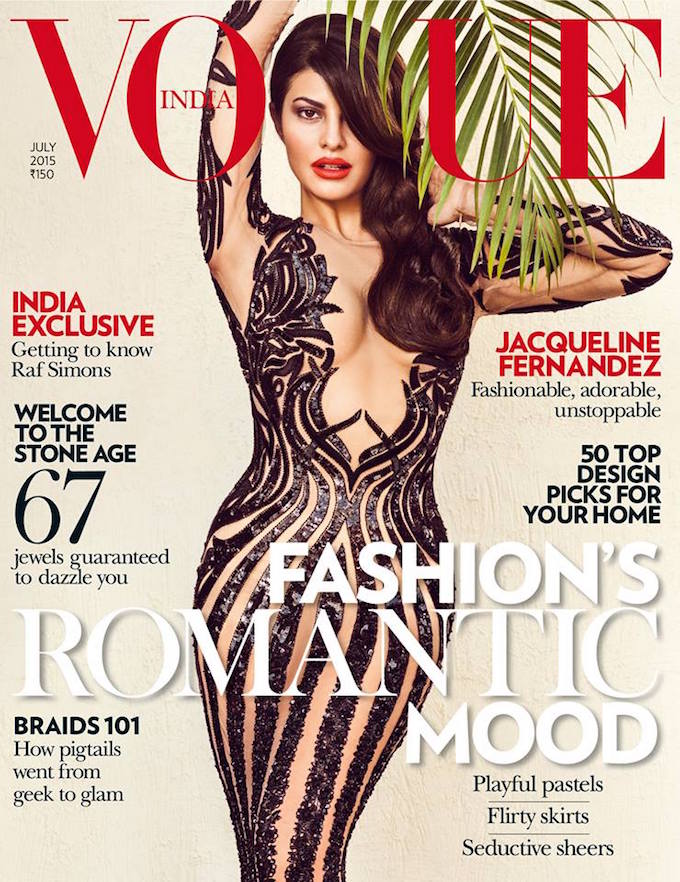 The title defines the whole article perfectly. The Bollywood hotty has set the world on fire by her spectacular acting skills in the movies released this year.
And now she is all set to burn the magazine Newsstands  with this Vogue's July Cover photo.
The sizzling Sri Lankan beauty  has proved time and again that she is  like no other and defines herself clearly.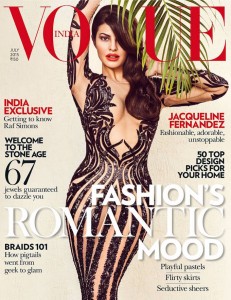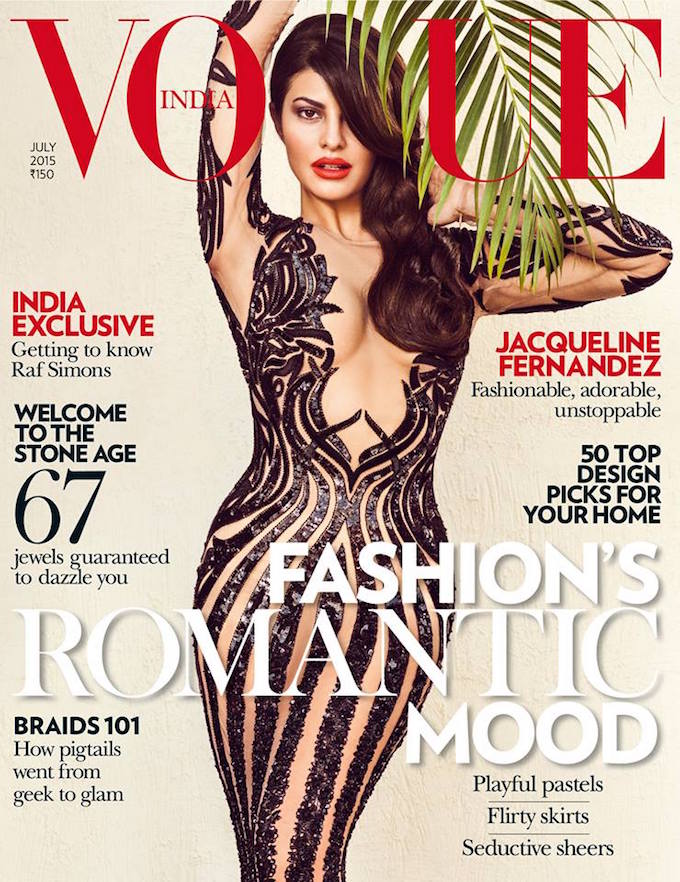 The Vogue cover is obviously gorgeous and J nails it, styled by Anaita Adajania Shroff in glamorous yet unpredictable runway looks. Overall it's a perfectly luscious fashion statement for a star who always keeps her sartorial choices seamlessly chic.
Wishing Jacqueline the utmost success, and more power to her.