Honeypreet Insan is currently one of the national topics, most of the people in the country know her name. she got arrested by police a few days back. Police had been looking for her for a very long time since her father Gurmeet Ram Rahim got arrested and sent to jail. It is believed that Honeypreet surrendered t Haryana Police.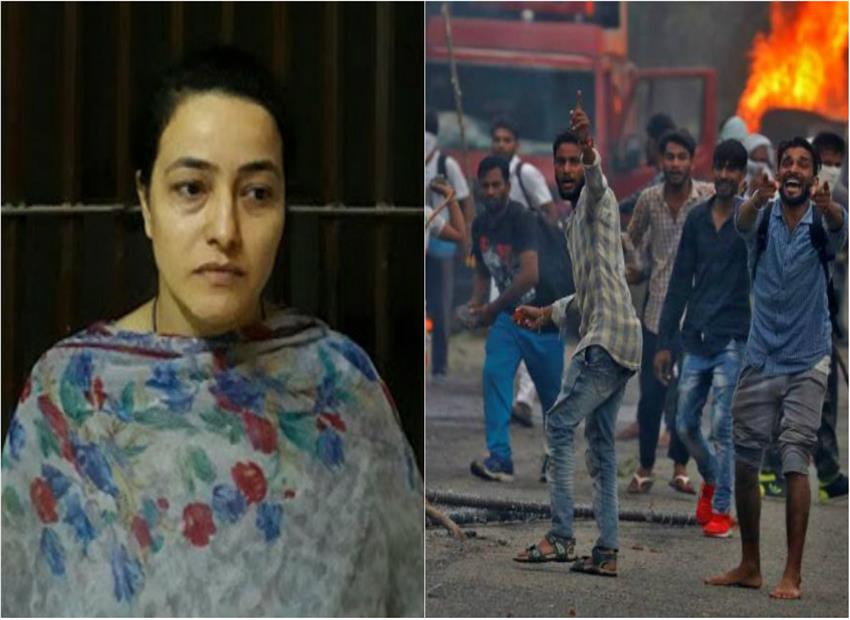 The arrest of Gurmeet Ram Rahim was very tough to work for authorities, as there was a riot when his arrest was taking place. Police have been interrogating her for quite some time regarding the Panchkula riots. She had been denying her involvement in the same. But it seems that it is not the case anymore.
It looks like the police have been able to crack Honeypreet after all. She has confessed the crime saying that she was responsible for Panchkula riots that happened on 25th August this year. The riot resulted in the death of 40 people. The investigation into the incident has revealed that Honeypreet was the mastermind of these riots. She even confessed of sanctioning a budget of Rs. 1.25 Crore. The blueprints for the riots were prepared during a meeting held on 17th August in Sirsa.
Honeypreet has confessed all the above crimes during the investigation session of SIT. She did say that she had provoked Panchkula riots. She further added how she designed guide the maps of the area. She planned everything for the violence in Panchkula, which took lots of lives. The authorities believe that her laptop may have some crucial information regarding Dera and its finances.
It is a complete U-turn for Honeypreet, as he had completely denied all the allegations when she was arrested on 3rd October this year. She has denied all the charges of rioting and sedition in the interview with a leading news channel.
Twitter did give its opinion pretty soon. Check them out:
Fraud Baba must be happy to know that she will join him soon

— Devaraj Gowdanar (@DevGowdanar) October 11, 2017
#HoneyPreet #Shame on you

— Mohammad Junaid (@AlikhanJunaid) October 11, 2017
https://twitter.com/MerchantNavy4/status/918002263305568256
Sedition charge pakka hai ispar, ye to baba se lamba jane wali hai

— NationFirst (@NationFirst__) October 11, 2017
So! Honeypreet has confessed.
Now Rapist Ram Rahim is in more trouble than before!

— Geeta Chhabra (@ChhabraGeeta) October 11, 2017
The investigation is still under process. We'll keep you updated if anything new happens.