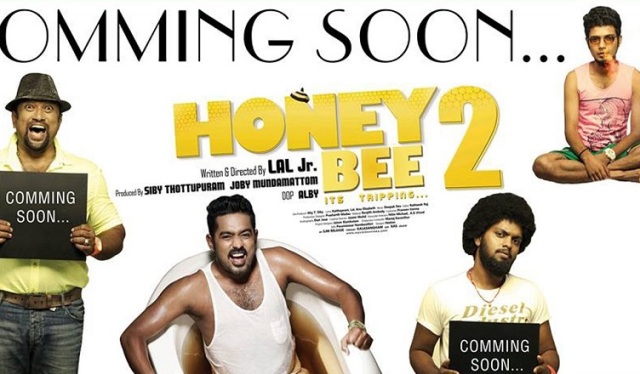 The upcoming film of Jean Paul Lal called Honey Bee 2, which happens to be the sequel to the super hit prequel movie Honey Bee has got the release date. The film is all set to hit the theatres soon. Though the earlier reports suggested that film might hit the theatres in the month of March. Now, the makers have finally fixed the date of its release date, which will be seen at the month. As per reports, the sequel Honey Bee 2 will hit the theatres on 23rd March 2017, which is a Thursday. The makers also revealed the latest poster of the movie earlier, which carries the release date of the film, as well.
The film Honey Bee 2 features actors like Asif Ali, Bhavana, Lal, Baburaj, Balu Varghese, Sreenath Bhasi, Sreenivasan, Lena and Suresh Krishna, Arya in the key and supporting roles in prominent roles. The film has its script written by the director himself. Earlier, the makers did release a promo song of the film, which featured most of the actors of the movie in it.
The song and its picturization did go on well with the audiences and was a hit on Youtube. There are no other films which have been slated for release on March 23, 2017. The film is expected to good business in the upcoming vacation season, as well.