News
Television
Hina Khan's Fan Blames Karan Patel For His Wife's Miscarriage, Vikas Gupta Gives Back!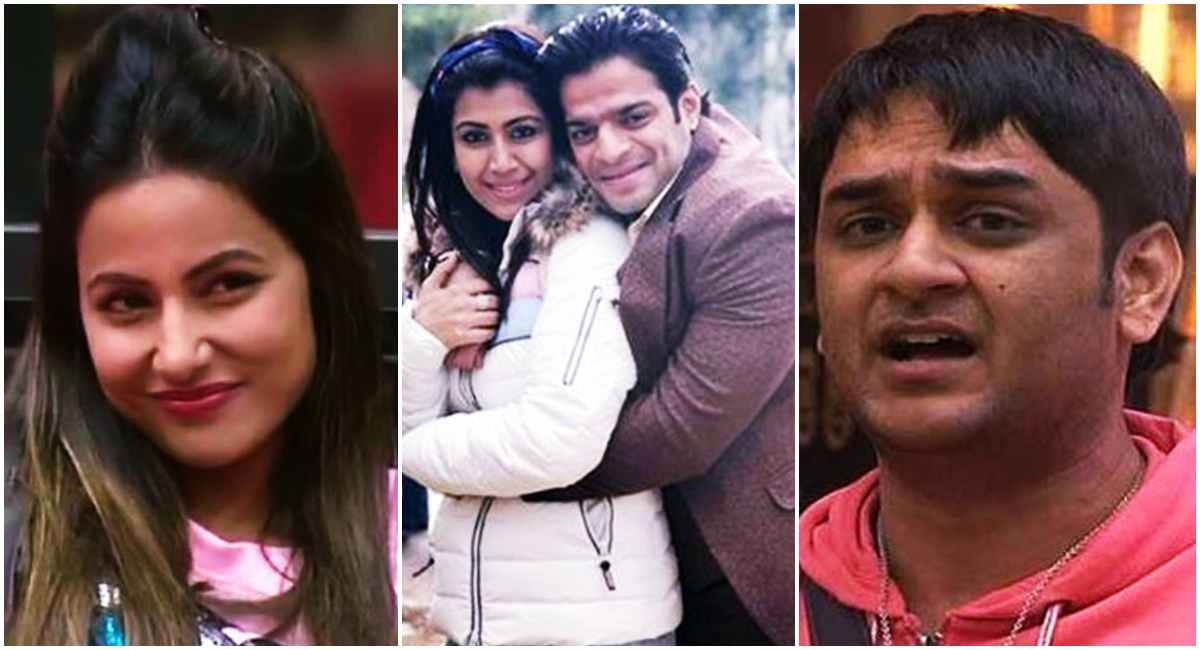 Twitter feuds have become common these days and it is the new battleground for celebrities. But this time an ugly spat happened between a celebrity and a fan of another celebrity. This is not the first time a common person and a celebrity locked horns with each other on social media. One of Hina Khan's fans attributed Karan Patel's wife's miscarriage to Karan's karma by a dirty tweet. The fan is known by Meher on her Twitter handle and she has commented on Ankita Bhargava's recent miscarriage.


Let us remind you that during Bigg Boss 11, Karan called Hina a liar who plays mind games. On this Hina and her parents cried on National television and Ankita's miscarriage has given Hina's fan to give it back.
Check the tweet of Meher.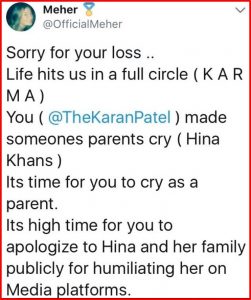 This has irked Vikas Gupta who was Hina Khan's housemate in the Bigg Boss house. He blasted on Hina's fan with his tweet.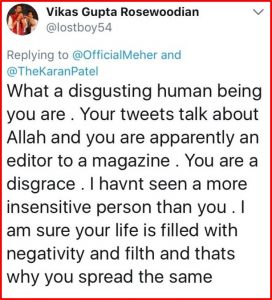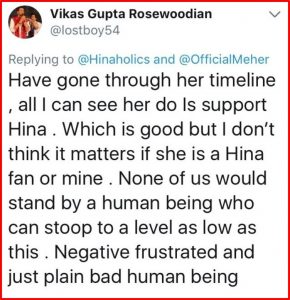 The argument doesn't stop here. The battle has gone worse and Hina's fans started crossing every limit.
Check the tweets by Hina Khan's fans.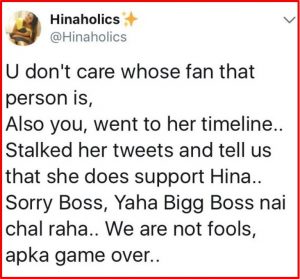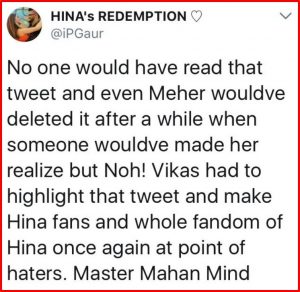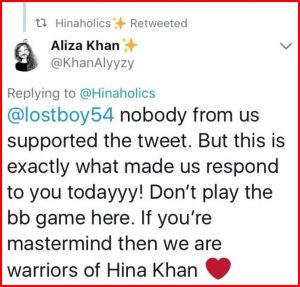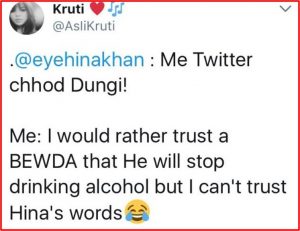 Ankita was four months pregnant and both attended Gold Awards 2018 recently and a day after the award function, she had a miscarriage. Ankita's father Abhay Bhargava who is also an actor said that Ankita is fine now and there is nothing to worry. Ankita and Karan got hitched in 2015 and there were expecting their first baby and then comes this bad news. She was expecting her child this November and the couple was very excited about it.
We are with Ankita and Karan at their bad times!