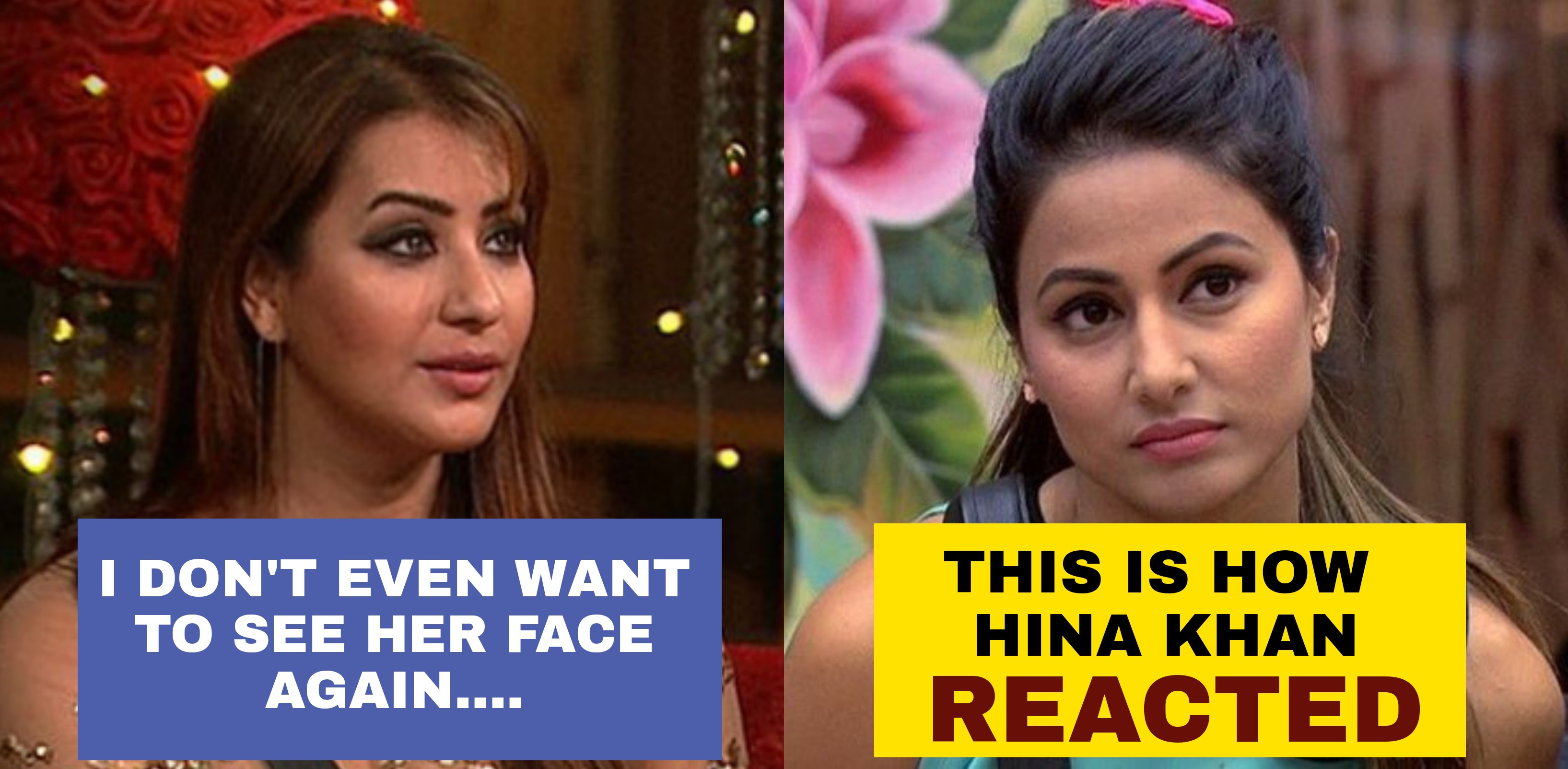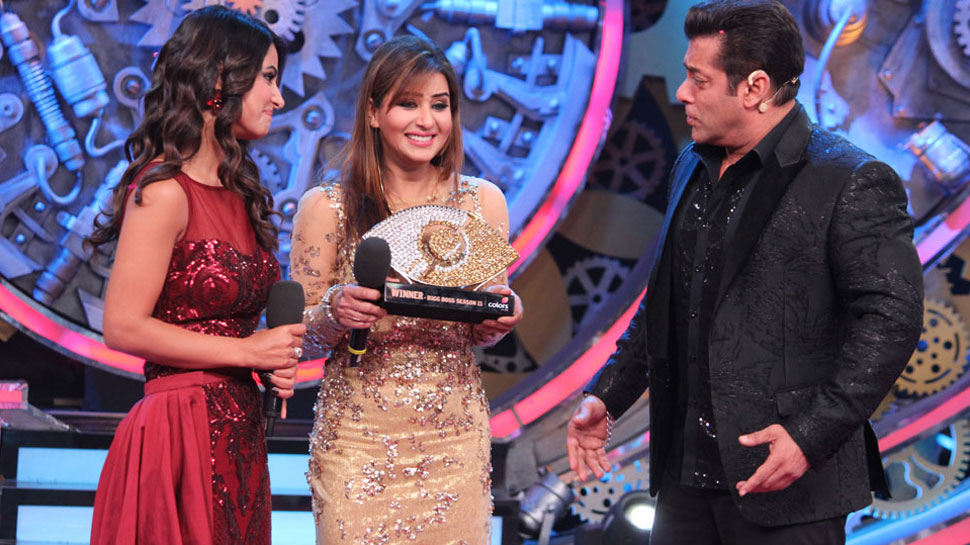 Previously we reported that Shilpa Shinde is so pissed off with Hina's behavior in house that she don't wanna meet her ever again. When media told Hina about this statement made by Shilpa for her Hina Khan speaks out very sporting saying that she is even ready to work with her. Many are wondering that if it was so then why she cancel the shot of 'Entertainment ki raat'. Hina explained the reason of canceling the shoot too. To know what it is scroll down and read the full story:
When Hina Khan came across the statement where Shilpa Shinde said that she won't meet Hina Khan ever, she gave a little surprising expression and said that she is even ready to work with her:
"Is it? Well, that's her point of view. We all have freedom of speech and expression, don't we? Nothing at my end against her. Frankly, I would be ready to even work with her."
Media further asked her is she not rattled at all? To this Hina replied:

Rattled? Not at all. For me, Bigg Boss 11 is over. I often said in the house that the day I walk out, I will not retain the show in my system. You see, everyone needs to understand the format of the show. Too much of diplomacy, too much bitching, too many harsh statements,too many fights…. but isn't that's what the show is all about? It was a game show, everyone was playing a game- and it shouldn't be taken seriously.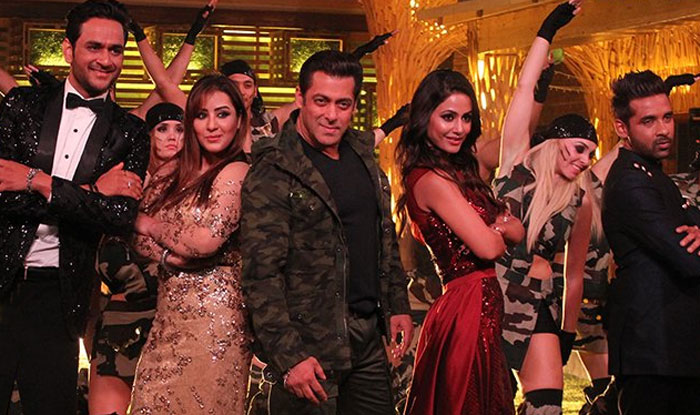 Many speculation where made that Hina Khan is way too much upset with Shilpa Shinde and so Hina chose not to shot with Shilpa and other housemates for 'Entertainment Ki Raat'. On being asked same to Hina, She explained why she opted out to shoot for the special episode of Entertainment Ki Raat where Shilpa Shinde and a few other Bigg Boss 11 contestants were also expected. Hina explained saying:
Aap chahte kya ho? I will get back to work when I feel like na? I just can't shoot for the heck of it. My mom got so emotional seeing me after such a long time, and for Pete's sake, I wanted to spend time with her, soon after I was out— aur isliye mainne Entertainment Ki Raat ke liye shoot nahin kiya.
Stay tuned with us for more interesting news and Bollywood gossips.