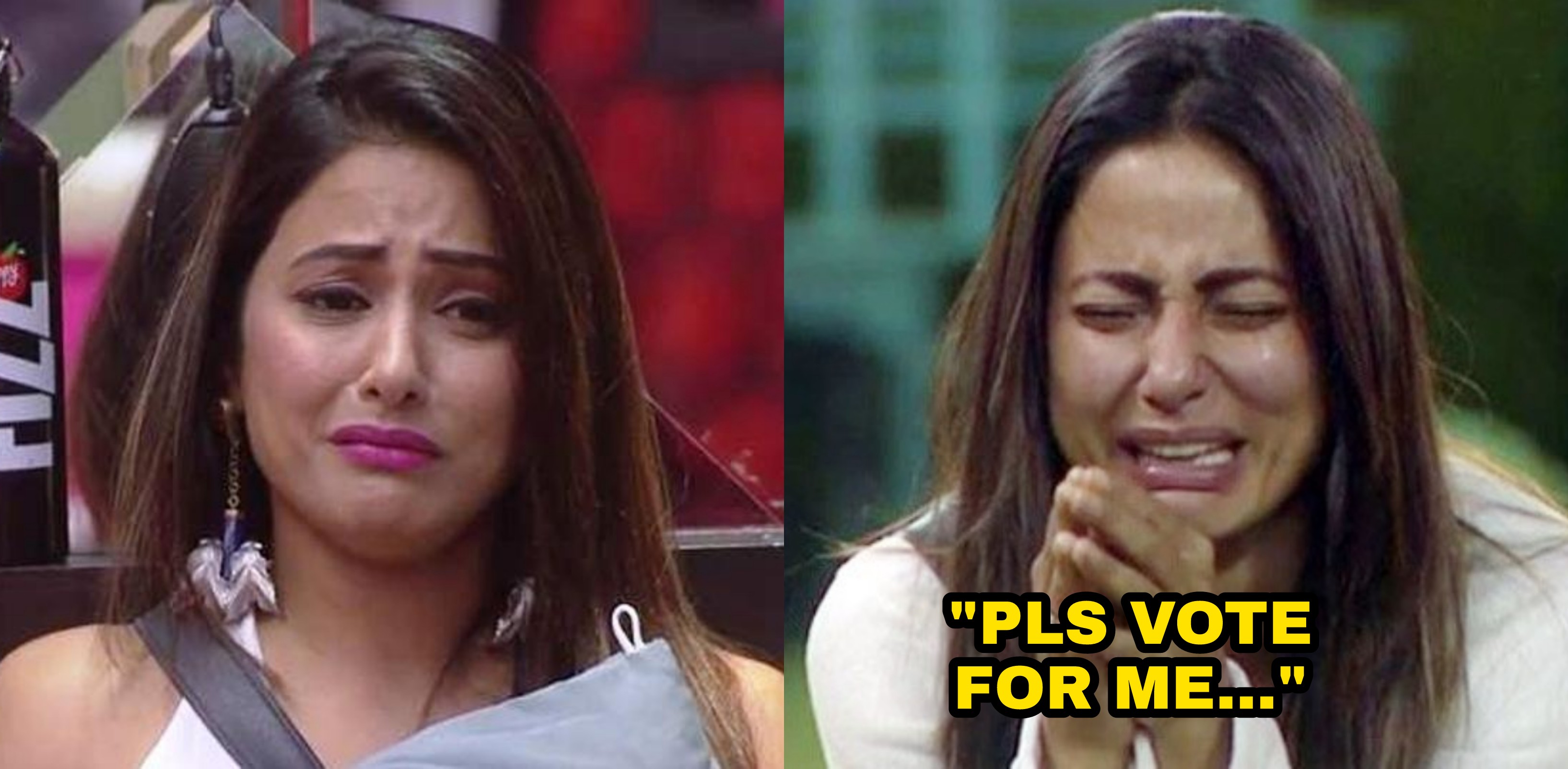 In her latest song, Hina Khan has a message for all her fans. She is not just apologising for her mistakes inside the BB11 house, but even asking fans to support her now and vote for her…
Ever since she entered Bigg Boss 11 house, Hina Khan has been disappointing her fans who have till now looked upto her as television's most sanskaari bahu. While people thought her to be just like her character Akshara, she turned out to be the complete opposite in real life.This drastic change in her audience perception is making her fan following reduce immensely.
In order to address these issues, Hina's PR team has now posted a video of her singing a song on her Instagram account, which perfectly describes her journey in the house.
Watch the video here…
https://www.instagram.com/p/BduC_kWhF2N/?taken-by=realhinakhan
The video was captioned as: "#VoteAlert It's finale week and this time voting lines are open for 24 hours only! Here's a very special message from Hina's dad… Vote for Hina Khan and make her the winner. HINA DESERVES BB11 TROPHY. (voting details in the bio) #HinaOnBiggBoss #HinaForTheWin #TeamHinaKhan."
Now, we know that Hina is inside the Bigg Boss house and her account is being handled by her PR team, this song by Hina aptly talks about her life inside the Bigg Boss 11 house. Definitely Hina's journey has been an very disappointing and therefore she is calling out to all her fans by singing the song, 'Jab Koi Baat Bigad Jaye, Jab Koi Mushkil Pad Jaye, Tum Dena Saath Mera, O Humnawa'. Now that's a good way to ask forgiveness for the all the 'bigda hua baat' that Hina has done inside the BB11 house.
Hina recently broke out in tears in the Bigg Boss house when she saw her boyfriend Rocky propose to her on national television. She screamed out loudly, "I love you, I love you so much."
Well, there is a lot happening inside the Bigg Boss 11 house, stay hooked on as we bring you all the gossip.