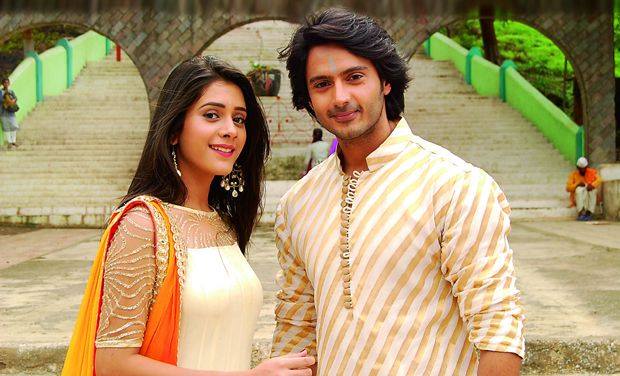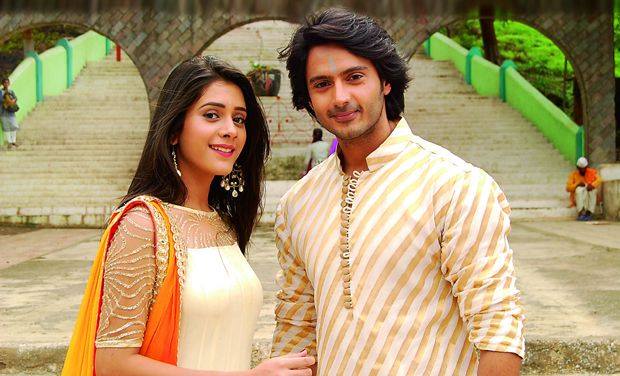 Hiba Nawab and Dhruv Bhandari play the extremely likeable lead pair Amaya-Mantu in Tere Sheher Mein. Hiba is effusive and chirpy, Dhruv is considerably more reserved. But they've managed to form a great working relationship, playing off each other's strengths. In an interview with us, Hiba and Dhruv talk about first meetings, first impressions and more…
Hiba, Dhruv, what was your very first meeting like, and what did you then think of each other?
Dhruv: Our first meeting was quite formal actually, but what I picked up on was that Hiba's a very young, fun-loving, vibrant girl. And she has remained the same. She is this happy-go-lucky girl on the sets.
Hiba: My first impression of him wasn't that great! I'm very talkative and I make friends easily. But he was so quiet that I wondered if he might be arrogant. When we began to shoot together on a daily basis however, I discovered what Dhruv was really like and my views about him changed completely. He is very jovial and he's very caring towards the people he is close to or friends with.
So who broke the ice?
Dhruv: I did. I thought being the older one, I should get to know my co-actor soon, so it would help build that chemistry on screen as well.
Hiba: Yes…
What do you think works for you as an on-screen couple?
Dhruv: I think we're both very similar when it comes to personality traits. Yes, I do take time to get along with everyone but once I do, I hit it off with that other person. And the same goes for her.
Hiba [giggling]: I disagree! I feel he is a little weird and he acts a little too mature at times!
Okay, tell us about your favourite scenes with each other…
Hiba: I think all the scenes where we argue with and irritate each other. Also, the dream sequence where he holds me — I'd count that among my favourite romantic scenes.
Dhruv: My most cherished scenes will always remain the ones we shot for together in Benares. I think we really went into the depths of our characters and got an actual feel for our roles during that time.
What do you like the most about each other?
Hiba: That he cares so much for everyone on the sets. He's updated on what's happening with each one of them and offers help whenever anyone requires it.
Dhruv: Hiba has so much positive energy and she just gives that out to people on the sets when she walks in. She ensures that she makes everyone feel good.
Any quirk/trait about your co-star that annoys you?
Hiba: Dhruv is very unpredictable. He suddenly gets angry and no one knows why. He is very moody that way.
Dhruv: Hiba, sometimes, irritates people on purpose! She'll sing or chatter very loudly.
Tell us something about your co-star that fans wouldn't know.
Dhruv: She is the complete opposite of Amaya in real life.
Hiba: It's the same for him — He is also completely unlike the character he plays.
How do you spend your time on the sets in between shots?
Dhruv and Hiba: Well, it's a rule on the sets that we all have our lunch together. And we also chill out a lot in between shots and gossip about everyone.
Any funny behind-the-scenes memories from the sets that you'd like to share?
Dhruv and Hiba: All our funny and cherished memories would be of the Benares shoot. Just after pack-up, we would roam around and discover the city. We'd have night outs, then we'd be back for early morning shoots.
Rapid fire
First thing you do in the morning:
H: Drink water
D: Brush my teeth
One thing you cannot do without:
D: My phone
H: Food and my phone
What's your most prized possession?
D: My car
H: Me, myself!
If stranded on an island, the three things you'll definitely want with you:
D: Phone, book and a great view
H: Phone, Tarzan and food
What's your current favourite song?
D: Kabhi jo badal barse
H: Hasi
One word to describe your co-star:
D: Bubbly/chirpy
H: Weirdo
The last time you laughed your heart out:
D: On my birthday when I celebrated with my friends
H: Every day on the set