News & Gossip
Here's What Sara Ali Khan Wants To Learn From Kareena Kapoor Khan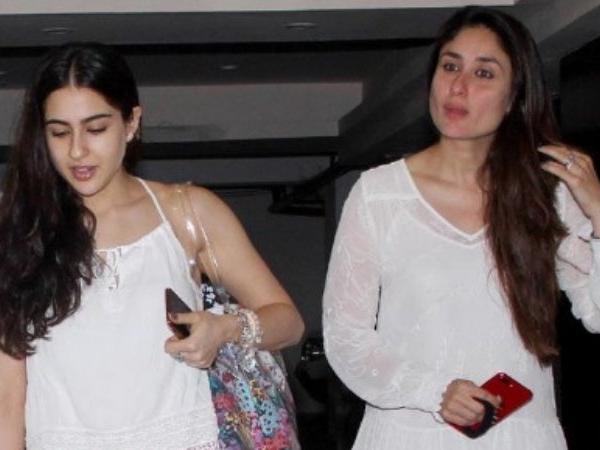 Sara Ali Khan, Saif Ali Khan's daughter with first wife Amrita Singh is soon to make her debut in the Bollywood Industry with her upcoming movie Kedarnath! The actress, who is on the verge of stepping and setting up her place in the industry, recently in an interview has spoken about her terms with step mother Kareena Kapoor Khan and she disclosed what she would like to imbibe from her step mother Kareena Kapoor Khan!
https://www.instagram.com/p/BqFAAg8nQ4e/?utm_source=ig_embed
On being asked about her take on her step mom Kareena Kapoor Khan, Sara Ali Khan said, "Kareena is a very professional lady. The way she handles her work is amazing and I would like to imbibe that professionalism from her." Kareena Kapoor has truly been a professionally lady and it reflects as the lady took absolutely no break during her pregnancy!
https://www.instagram.com/p/BqFtKB3nk5A/
Talking about how has her father's experience helped her in the making of her first movie, Sara Ali Khan says, "I learnt history from him, we talk about history." Never the less, her inspiration and her role model is her mother Amrita Singh and talking about what she has learnt from her mother, Sara Ali Khan said, "My mother tells me everything. She tells me what to wear, what to do, where to go."
https://www.instagram.com/p/Bp44bpdHEJC/
When Kareena Kapoor Khan was asked about the piece of advice she would like to give to her step daughter Sara as she makes her debut in Bollywood, Kareena was in all praises for Sara and had said that the lady very well knows all she needs to do to step up a foot in the Industry and needs no advice! Stay tuned for more updates!