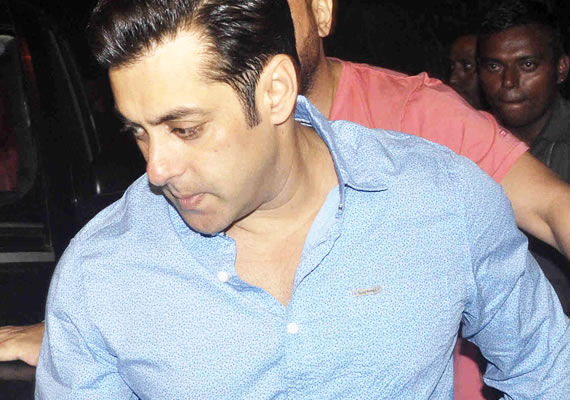 Here's how Salman Khan is battling his legal woes!
Salman Khan's legal battle is far from getting over. The actor is currently awaiting two court verdicts- the 1995 black buck poaching case and the 2002 hit and run case. The final verdicts are soon to be announced. But if you thought the Bajrangi Bhaijaan actor is struggling to cope up with this crisis situation then well…
Speaking to a leading daily, a source close to the actor assured that Salman is not one of those who would stop living the present, worrying the future. Stating which, he said, "Salman is going about his work and charity-related activities normally. There is no stress, at least not outwardly.We don't talk about the court cases at all. Not to hide away from the truth or anything. But because Salman genuinely believes in, 'Jo hona hoga , hoga. Dekha jayega.' In Salman's home the cases are not discussed at all among family and friends. This maybe because Salman doesn't want to make his mother unnecessarily anxious. We also don't talk about the court cases with Salman. It's something that doesn't come up for conversation."
With two big releases – Prem Ratan Dhan Payo and Bajrangi Bhaijaan for this year, Salman is finding no time to devote for his family.
The source added, " I think he wants to spend time with the family. Nobody knows which way the verdicts will go. But Salman is not anxious . Sanjay Dutt used to be unbearably tense when his verdict was pending. 'Would I have to go to jail?' Sanju asked everybody he met. On the other hand Salman Bhai gets visibly irritated if someone brings up the case. The other day a leading lady who's trying hard to get into Bhai's good books tried to act all worried and concerned about the cases. 'Arrey chhod na yaar,' Bhai snubbed her. I think he knows that sympathy is not going to get him far in these cases. He doesn't want to talk about the cases with anyone. He is ready to take the honourable court's verdict on his chin."
The final hearing of Salman's black buck poaching case will be given on March 4.