News & Gossip
Here's how Milind Soman inspired wife Ankita Konwar to start her fitness journey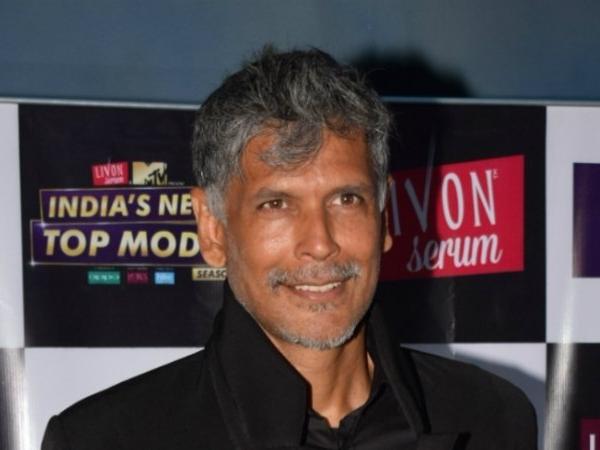 Milind Soman, the heartthrob of the 90s married long time dated girlfriend Ankita Konwar recently, and the couple has started setting fitness goals and inspiring people ever since then! Both of them are absolute fitness freaks and fail to skip their fitness routine even when on holidays! The two have kept their routine updated over social media as well for the people to know!
https://www.instagram.com/p/BnEMv4DAUIB/?hl=en&taken-by=milindrunning
The supermodel and actor Milind Soman is the founder of Pinkathon – a run to raise awareness surrounding breast cancer while his wife Ankita Konwar was earlier, a flight attendant! Although Milind Soman has always been inclined to fitness pertaining to his career and the need to stay fit, his wife being a flight attendant was not as much aware and particular! However, Milind made sure of inspiring Ankita to set up her own fitness journey and here's how!
https://www.instagram.com/p/BnBXJoMgRi8/?hl=en&taken-by=milindrunning
Milind Soman was in the national capital on Tuesday to announce the sixth edition of Pinkathon and in a conversation, he revealed the details of how he inspired his wife Ankita Konwar for the same!
https://www.instagram.com/p/Bmh9Y_ogQOT/?hl=en&taken-by=milindrunning
Milind Soman said, "Ankita wasn't, really (a fitness enthusiast). She had a very hectic life as she was a flight attendant. Flying at odd hours, not getting proper sleep, traveling to different places all the time. But now she has started regularising. More than two years ago, after looking at me, she started running. I never told her! I never said you have to do this! But just watching the way I am, the way I feel, and what my attitude, she has stated that."
https://www.instagram.com/p/BmSRj0aArYa/?hl=en&taken-by=milindrunning
Explaining what lead him to establish Pinkathon, he said, "I have been running since years but I found that the participation of women was less at events. So I just thought that we should create a space that is only for women. Pinkathon is not a running event anymore, it's like a trigger, it changes the mindsets of people. After being part of such events, women realize that your emotional well-being, your mental well being, your physical health, is your priority."
Stay tuned for more updates!