News & Gossip
Here Is The Breakdown Of The Extravagant Ambani Sangeet, We Wonder How Big The Shaadi Will Be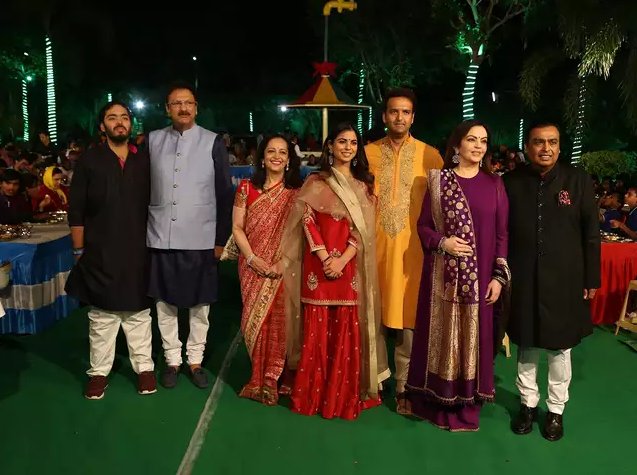 Its been the month of weddings and we have recently witnessed two big weddings- Ranveer-Deepika and Priyanka-Nick. Their wedding has been the talk of the town. We are not over yet and Ambani's started prepping for the sangeet ceremony of Isha Ambani.
Recently Ambani's threw a big bash celebrating Isha Ambani's sangeet ceremony. Lot of video surfaced on internet giving us the glimpses of Isha and Parimals sangeet ceremony. From those video we can sense that Beyonce just stole the limelight. She took stage on fire.. if this was the level of sangeet ceremony then imagine what how extravagant will be the wedding.
Here are some estimated figures of the Isha Ambani's pre wedding ceremonies:
1. Beyonce's private concert
According to reports Beyonce charges $2 million for the private concert at Isha Ambani's sangeet ceremony, which comes near to 15 crores Indian rupees , that was just a one part of the celebration.
2. Manish Malhotra's exclusive wedding Decors.
We know that Manish Malhotra is known his creative art work for wedding decors. For Ambani's, this celebrated designer has designed the decors for the evening. Also he designed napkins too. His whole expertise has been showcased for the wedding.
3. 5 star hotels for accommodation for the guests, friends and family.
Ambani's booked 5 Star hotel- Oberoi's Udaivilas at Udaipur for the ceremony. They also booked grand suites for their family and friends.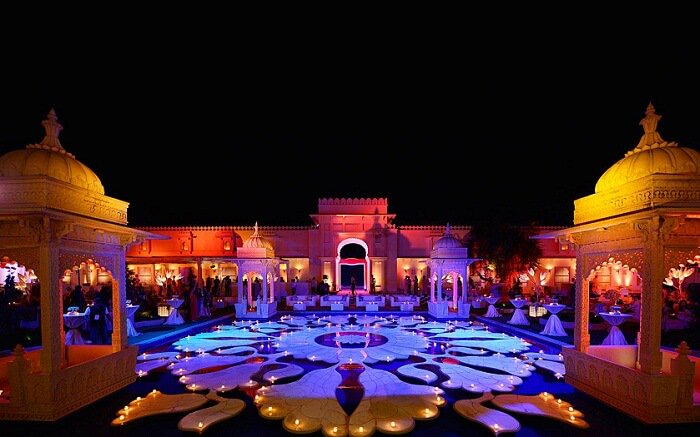 The estimated cost for one person for a night is Rs 58,000.
4. Chartered Flights
Approximately around 40-50 chartered flights were booked by Ambani's for their guests, friends and family members to Udaipur.
A charted flight costs around ₹1,40,000/- per hour.
5: Luxury Cars.
Reports also suggest that luxury cars, like BMWs, Jaguars, etc were booked by the family taking guests from the airport to hotel and also across the city. 
6: The Guest List.
Around, 1500 guests are invited for Ambani's daughter pre-wedding ceremony which also includes the entire Bollywood industry, business tycoons, renown cricketers and American politician, diplomat- Hillary Clinton. 
7. Swadesh Bazaar.
Its been organized to showcase the local handicrafts.
The concept Statement was described by the family as-
"Swadesh Bazaar is a unique concept to encourage the craftsmanship of traditional Indian artisans, especially for a lot of indigenous crafts that need conservation and revival, and have been supported by Reliance Foundation over the years. The Foundation aims to broaden and deepen its support to the goals of Swadesh Bazaar on a bigger and more sustainable scale in future."
8. Pre-wedding performances by the celebrities.
Lots of celebrities have performed at Isha Ambani's sangeet night like- SRK and Gauri, Aamir Khan, Salman Khan also Karan Johar. 
9. The wedding card.
The wedding card box has been given to the guest worth Rs 3 lakh.
Stay tuned with us for more updates.