News & Gossip
Hater Asked Harbhajan Singh To Wear Turban, Bhajji Got Angry And Shuts Him Down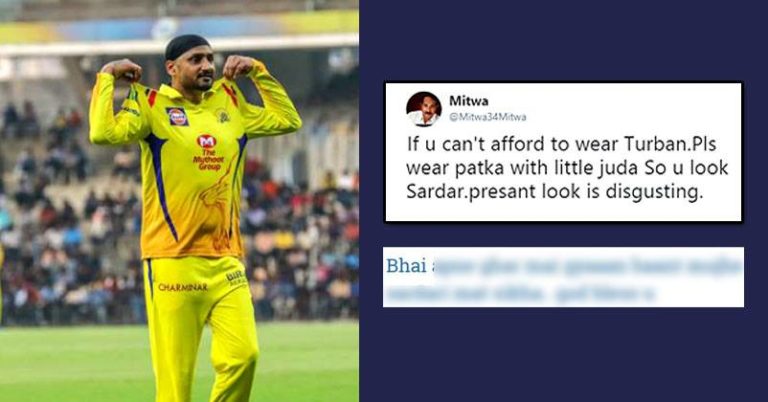 Harbhajan Singh is one cricketer, who never shies away from speaking his hearts out. The ace cricketer is known for sharing his opinion on various social issues whenever he feels to do so. Once again, he showed a hater his place with his angry reply.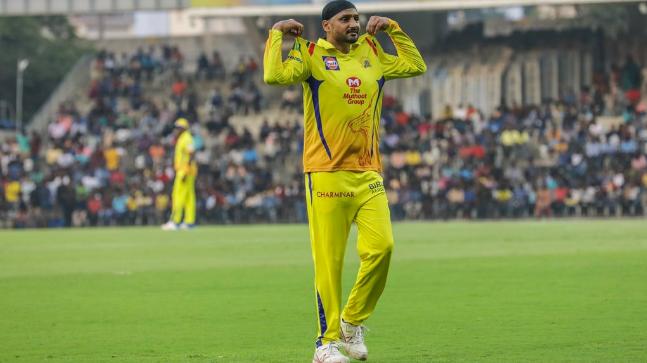 Harbhajan Singh tweeted a video on his Twitter account. In the video, he can be seen having some fun with his teammates. In the video, one can see Bhajji wearing a cap. However, it seemed one fan was not happy with Bhajji wearing a cap.
https://twitter.com/harbhajan_singh/status/991953538522714112
The said fan replied to the video giving the Turbanator some lessons on how to be a proper Sikh. He even called his present looks disgusting.
His reply reads,
"Bhaji… (U r younger to me inspite of that I said Bhaji to u becoz ur acheivments r much better then me) u kept title Harbhajan Turbanator.If u can't afford to wear Turban.Pls wear patka with little juda So u look Sardar.presant look is disgusting."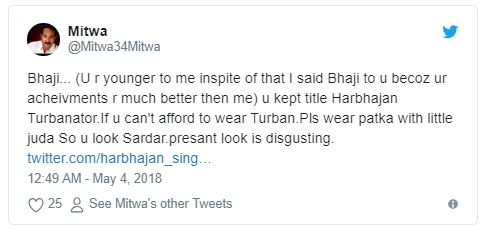 Harbhajan is not someone, who would take nonsense from anyone, so he gave a befitting reply. Replying to the same, Bhajji wrote, "Bhai apne ghar mai gyaaan baant mujhe sardari mat sikha.. god bless u"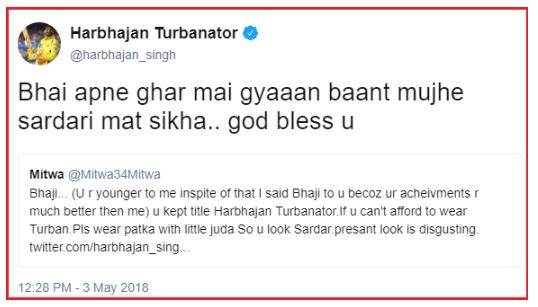 The tweet has been deleted later on, but we have the screenshot. Check out his reply right here.
Currently, Harbhajan Singh is playing for CSK. His team is doing great in this season of IPL winning 7 out of 10 matches. Yesterday, CSK defeated RCB by 6 wickets in a low scoring match. Bhajji played a very crucial role in the match.