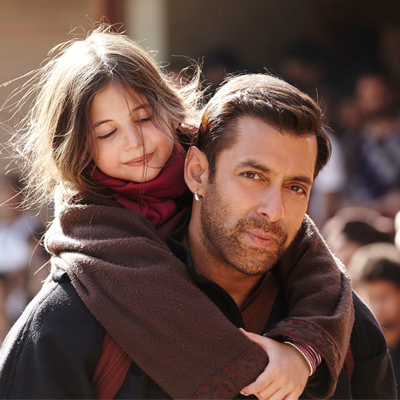 Salman Khan has a well settled persona that mostly follows a standard trajectory in most of his films. Each one of his film is a festivity in itself, maybe because he releases them around such occasions. So when Bajrangi Bhaijaan got released, as a wholesome entertainment treat everyone could feast upon on the occasion of Eid , all his fans went gaga to see Harshali Malhotra And Salman Khan Both.
The movie was released after the final verdict of the trail Salman has been facing since long. Millions of supporters have already showed their loyalty to the actor during his bad times and now the box office revenue too reflects the same. The move has minted 100 crores in its first weekend and is right now about to reach 150 Crore mark. It's important to note that Salman in action looks like a version of Arnold Schwarzenegger in his movie Commando.
Apart from the hulking action by Salman Khan, the limelight was mainly stolen by a wide eyed little girl Harshaali Malhotra. Every time the camera took a close up of her in the movie, she melts one's heart with her innocence. It looks like no other actor has ever complemented Salman this good as Harshaali and himself.Harshaali plays a mute girl in the movie with such a heartwarming cuteness that Salman's every effort to shepherd her back to Pakistan safely takes over everyone.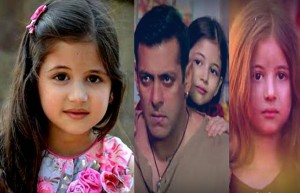 The quest to find a perfect "munni " for the movie was satiated after auditioning around 5000 girls. Director Kabir Khan auditioned children from not just all over India, but also from places like Kabul and Tehran. Salman Khan even suggested him to cast his own daughter Saira for the role, but Kabir kept looking for ideal munni. Saira was a fallback option. Thus Harshaali was discovered and picked up for the role because of her burning desire to play munni.
Soon after the release, Harshaali was heaped with praises and has become talk of the town. She is not new to the industry and has done a few known television shows earlier. The girl is ardent Salman Khan Fan and aims to be a big star like him. Not just that, the girl was lucky enough to play Barbie games with Salman Khan on the set.
Casting director Mukesh Chabra , who helped in discovering Harshaali used to be quiet worried as she never kept quiet during the workshops. The role was about a mute girl and it was sheer acting through which every gesture was supposed to be explained, but she nailed it.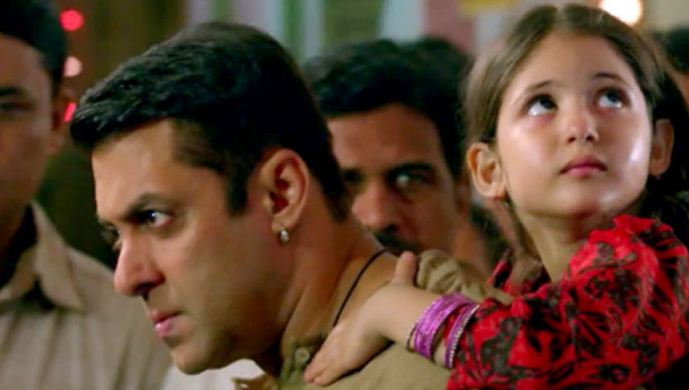 Before setting the silver screen on fire with Bajrangi Bhaijaan, Harshaali Malhotra has played roles in innumerable television serials like Qubool Hai, Savdhaan India and Jodha Akbar. She was last seen playing role of young daughter of Bhagyashree Patwardhan in Life OK channel TV serial 'Laut Aao Trisha'. She has also been part of several television commercials for brands like Hyundai Xcent, Pears, Fair & Lovely. Not just that she has also done print advertisements for Horlicks, HDFC Bank and Apollo Tires.
Harshaali has definitely gathered the limelight in her first Bollywood outing with those intense and cute emotional expressions. Not like previous Salman Khan Movies, there is freshness in the movie as it does not look like one man show. Little Harshaali has fared to give the Bollywood superstar a hard-hitting fight in hogging the limelight. The attention towards her has been to the extent that she has even over powered Kareena's presence in the movie. We are awaiting more from this pint sized talent.
Source