News & Gossip
Hardik Pandya Shares His Special Gifts To Dhoni On Insta, Dhoni Trolled Him With This REPLY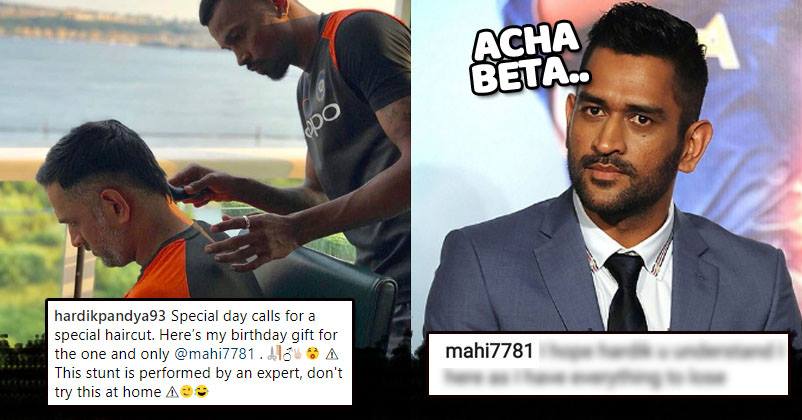 Former Indian Cricket team Captain celebrated his 37th birthday just recently. Wishes poured in for captain cool from all over the world. From fans to former-cricketers to his teammates, everyone took to social media to wish the superstar on his 37th Birthday.
Team India also celebrated his birthday in England, where they cut the cake and painted MSD's face. Amidst all the wishes and gifts, Hardik Pandya's gift for MSD was a stand-out.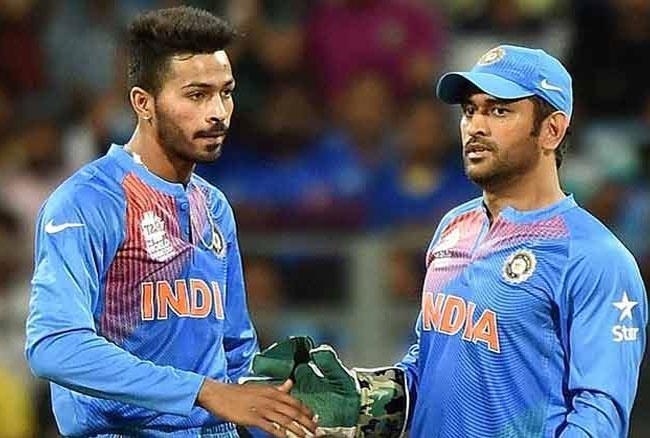 He took to Instagram to share a picture wishing MSD on his birthday. In the picture, he can be seen giving a haircut to the captain cool. He shared the picture with a caption that reads,
"Special day calls for a special haircut. Here's my birthday gift for the one and only @mahi7781 . 💇‍♂✌ 😘 ⚠ This stunt is performed by an expert, don't try this at home ⚠😉😂"
This Is What Pandya Shared:
https://www.instagram.com/p/Bk8OSerhjYu/?utm_source=ig_embed
Hardik Pandya is known for his weird hairstyle. However, his "expert" comments in the caption got the attention of MSD, who didn't let it slide. He trolled Pandya in the most epic fashion.
Dhoni commented,
"I hope Hardik you understand I am the expert here as I have everything to lose"

That's hilarious, isn't it? We love Dhoni's dry sense of humor, its epic. Tell us your thoughts in the comment section down below. Stay tuned to this space for more viral stories.