News & Gossip
Hansal Mehta defends the Bollywood industry in a series of 'untargeted' tweets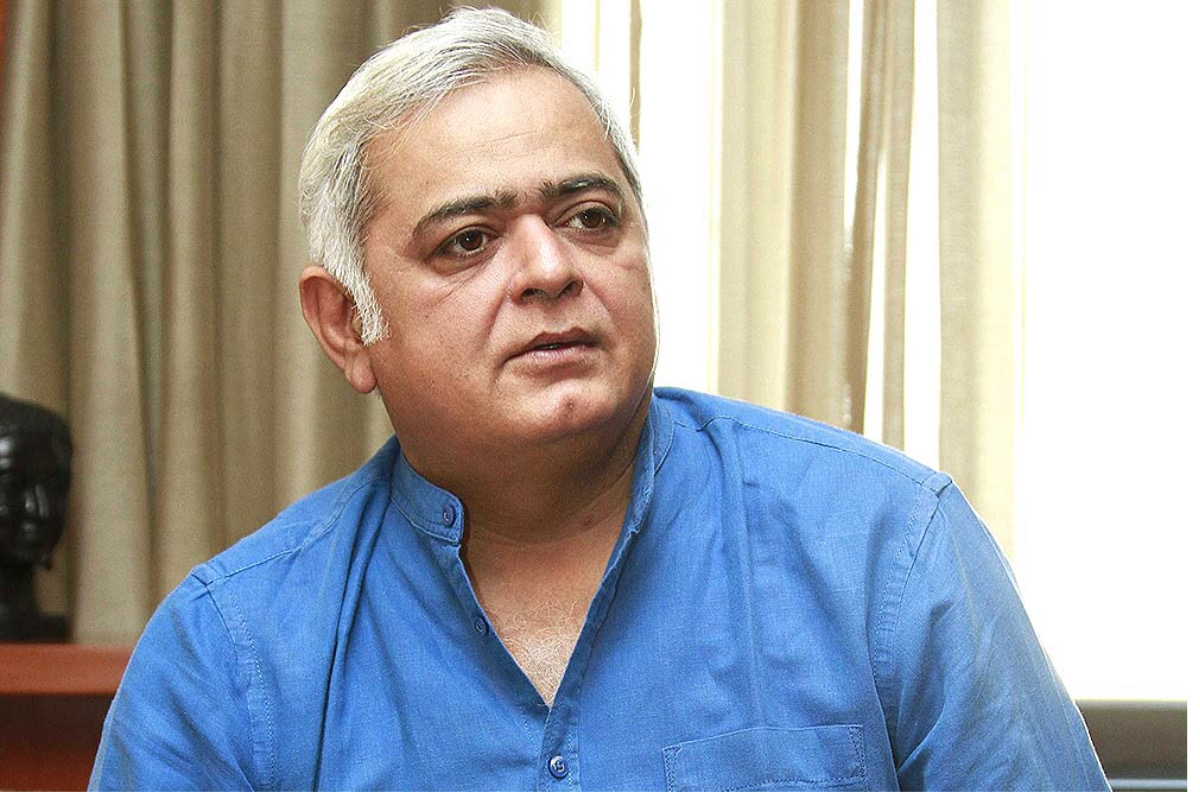 Esteemed filmmaker Hansal Mehta has finally spoken up regarding all the hate Bollywood has been
receiving lately. He defended the industry and referred to the bunch of tweets he made an
'untargetted ramble'.
A while ago actress Kangana Ranaut had opened about the regular consumption of drugs all over the
Bollywood industry in films, house parties and so on. She mentioned that she was exposed to many
vile things like dissipation, drugs and the so called 'bolly mafia'.
Without targeting anyone, the director made a tweet mentioning how not each and every party has
had the kind of environment that is often being talked about lately.
I've spent nearly 23 years making movies in Bombay. Not every party has been scintillating but some I've attended have been usually fun, full of camaraderie, bonding with colleagues and mostly great conversations over booze, cigarettes and some great, great food.

— Hansal Mehta (@mehtahansal) August 31, 2020

In another one of his tweets he expressed how generalisation of the entire industry should be
avoided, calling it unfair that it has become all about sex, scandals and drugs.
Just like Bollywood is a generic term that I disown I think any generalisation about the film industry being mostly about drugs, sex and scandals is unfair. Also the industry being unfair and mean is also a most unfair generalisation. This is an industry of artists not debauches.

— Hansal Mehta (@mehtahansal) August 31, 2020

He further revealed that if there are bad experiences, good ones exist too, which make the rest of
the negativity fade out.
Like any industry there are rotten apples, there are mean people, there are bad experiences. But these pale in comparison to the kind of friendships, acceptance and love I have found through all these years. I'm an outsider but I've never let myself feel left out.

— Hansal Mehta (@mehtahansal) August 31, 2020

Mehta mentioned that at the end of the day, everything depends upon what a specific individual
decides to choose, negativity or positivity.
I think ultimately it's about you – do you choose positivity over negativity? Do you choose satisfaction over success? Do you choose optimism over pessimism? Do you choose love over bitterness? Do you choose joy over bitterness?

— Hansal Mehta (@mehtahansal) August 31, 2020

The 'Shahid' director also had some wise words to say about moving on and coping.
Toxicity often engulfs your life through experiences, relationships, failure but it's how you move on that counts most. How well you cope with the present is most important as is how well you let go of a bitter past. This is true for life. Not just one industry or its people.

— Hansal Mehta (@mehtahansal) August 31, 2020

Last but not the least, he ended his series of tweets by urging people to stop targeting the industry
that works to make content for entertaining people.
Stop targeting one industry just because they make a livelihood from engaging with you by creating stories for your entertainment. Don't make these storytellers the story. Treat them the way you would any normal human being. Ok bye. Lengthy, untargetted ramble over.

— Hansal Mehta (@mehtahansal) August 31, 2020

On the work front, Hansal has been working on the film 'Chhalaang' which was scheduled to release
this year but has been postponed due to the pandemic. He has directed the web series 'Scam 1992'
which is a fictional telling inspired by the true incidents involving the financial scam pulled of by
Harshad Mehta. The promos of the show are out and it will soon release on Sony LIV.