News & Gossip
Guess Which Actor Has A Cameo In Irrfan Khan & Kareena Kapoor Khan's 'Angrezi Medium'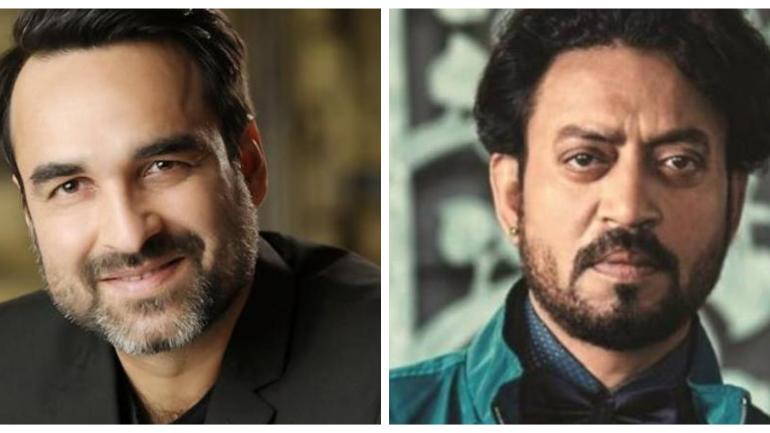 In this time of movie sequels, there cannot be an escape to the sequel of the movie Hindi Medium which was a big hit! Irrfan Khan starrer Hindi Medium received huge appreciation from the audiences and became one of the most popular movies of all times! Henceforth, the buzz reports that a sequel to Hindi Medium is being made named Angrezi Medium and the star cast this time is larger than the previous time! Kareena Kapoor Khan and Irrfan Khan are the lead actors for this time and there is yet another actor joining them in a cameo role! Guess who the actor is!?
https://www.instagram.com/p/Bv89MtVj8pu/
It is none other than comic most personality Bollywood currently has! Pankaj Tripathi!
Talking about the movie and being cast in the movie Pankaj Tripathi said, "My role is a cameo. It's my love and respect for Irrfan and my friendship with Dinu that made me say yes for it. I always wanted to work with Irrfan and when Dinu offered this role I immediately agreed to do this role even if it's just a cameo, to begin with."
https://www.instagram.com/p/Bh4FU3yhAK_/
Talking about the film, Angrezi Medium is not a sequel to Hindi Medium but a part of the same franchise. A source had exclusively revealed to us, "Angrezi Medium is not a sequel to Hindi Medium, though it is the same franchise. It is going to be in the same space- around the English language- but it is not a continuation. Angrezi Medium is going to be a completely different script, characters, and story, but with the same core."
Stay tuned for more updates!