News & Gossip
Google Shows Pakistani Flags After Searching For 'Best Toilet Paper In The World', Company Denies Report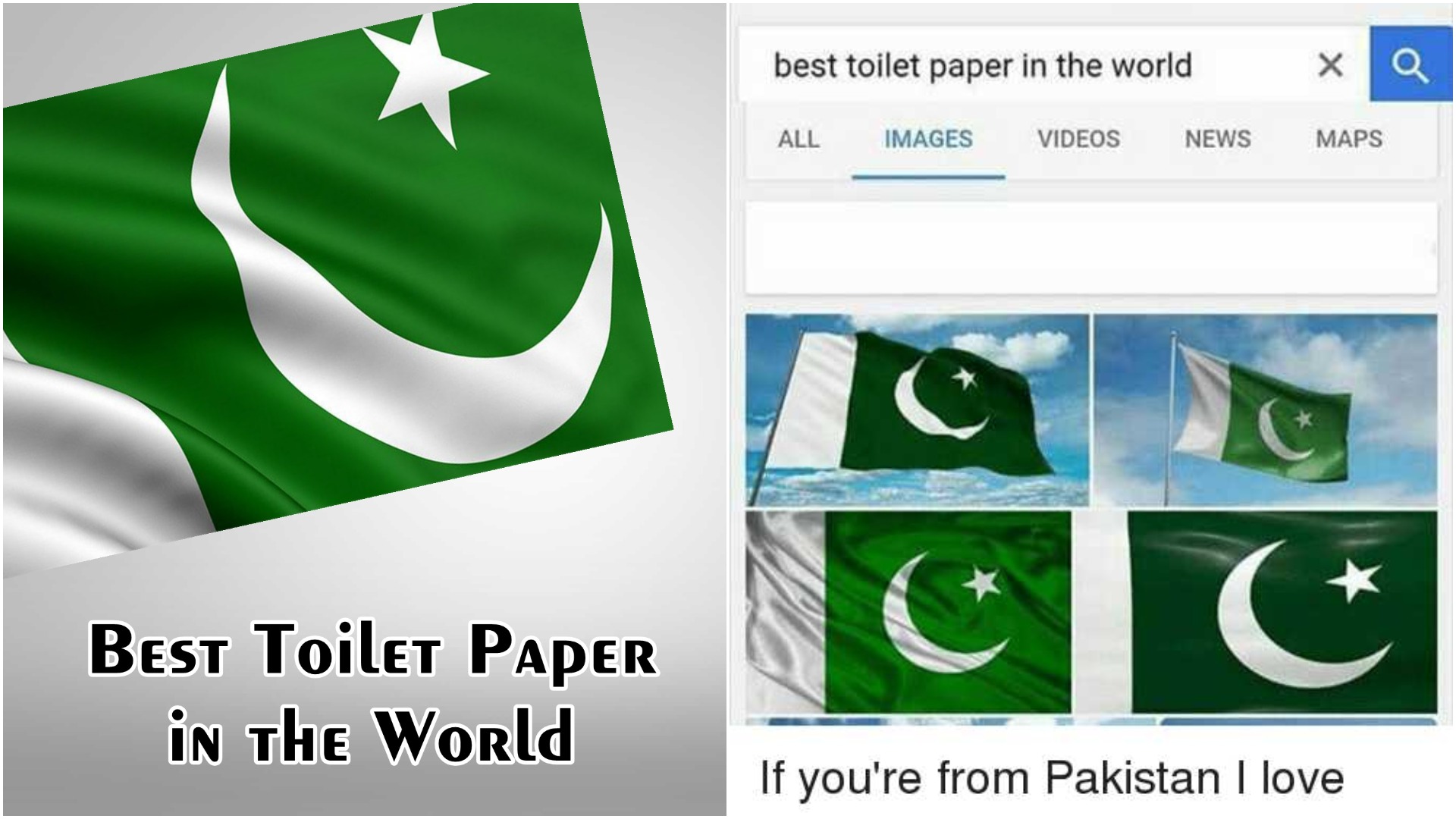 Pulwama Terror Attack has worsened the relationship between two neighboring nation Indian and Pakistan. Giving a befitting reply to Pakistan, our Prime Minister has already told that the army has been given free hand to choose time and place for the retaliation of Pulwama attack. He also said that the time for talks with Pakistan is well over and it's time for action, further adding that Pakistan will pay a heavy price for their cowardly attack. Pakistani PM Imran Khan has also iterated that his country will retaliate if India launched military strikes.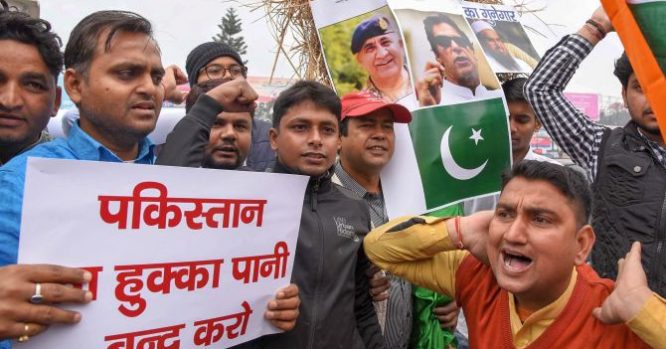 In the aftermath of the Pulwama attack, Twitterati started sharing tweets showing Google Search results that display Pakistani flag when searched the "best toilet paper in the world." The screenshot of this search has gone viral on social media. Twitter was soon flooded with several memes and jokes. First of all look at the screenshots:
1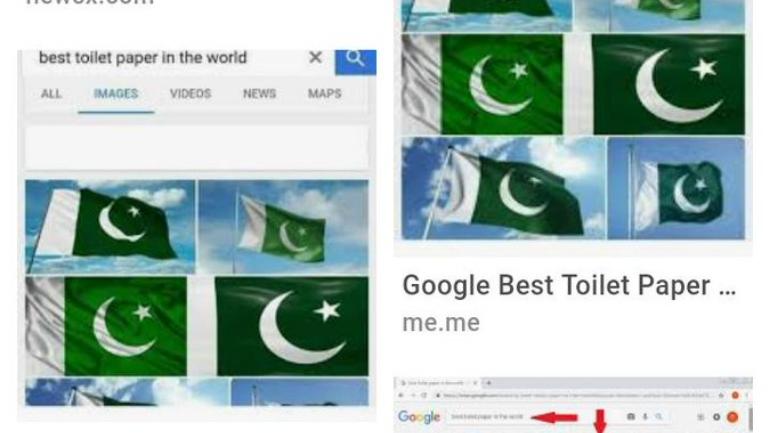 2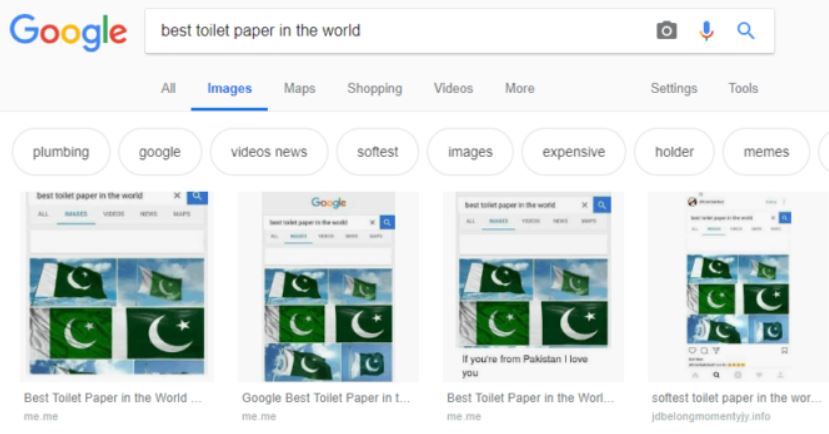 This Is How Netizens Reacted:
I was thinking of buying best toilet paper ….. Which is the best one ?????
I think google is right!!!!#Besttoiletpaperintheworld #PulwamaTerrorAttack pic.twitter.com/Ujs3beg3iU

— DHIRAJ VATS (@VatsDhiraj) February 17, 2019
https://twitter.com/singh0224/status/1097709887079931904
https://twitter.com/ABcoolperson/status/1097393727679557632
https://twitter.com/Amanveera/status/1097450755299131393
Google issued a clarification on this matter saying that no evidence was found that indicated Google was ranking the Pakistani flag in response to this search. The statement reads,
"While we continue to investigate the matter, we have not found any evidence that Google Images was ranking the Pakistani flag in response to this particular search. Many news outlets wrote about an old screenshot from a meme website that is inconsistent with our UI and dates back to 2017, and we have not seen any independent verification that these results ever appeared as depicted. Since these news stories published, images from those articles are now ranking for this query, as the pages contain words relevant to the search."
What do you think?