Breaking News
News
Cricketer Gautam Gambhir Joins BJP, Netizens Reacts With Mixed Reactions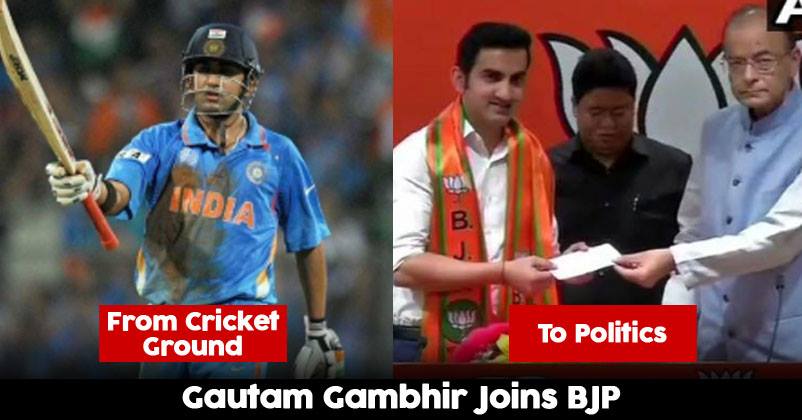 There are many cricketers who joined politics after getting retired from cricket, the lastest name to be added to the list is Gautam Gambhir.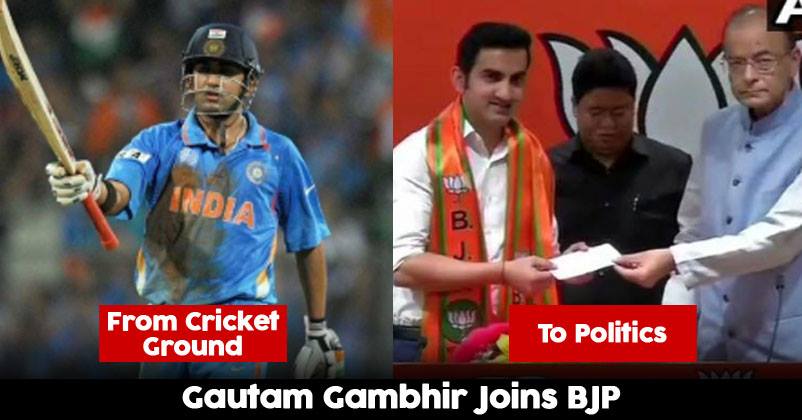 Gautam Gambhir joined BJP on Friday where Minister Arun Jaitley and Law and Justice Minister Ravi Shankar Prasad were also present. After joining BJP, the left-handed cricketer says that he has been influenced by the vision of PM Modi and feels that he will be able to do something for his country as it is a great platform for him.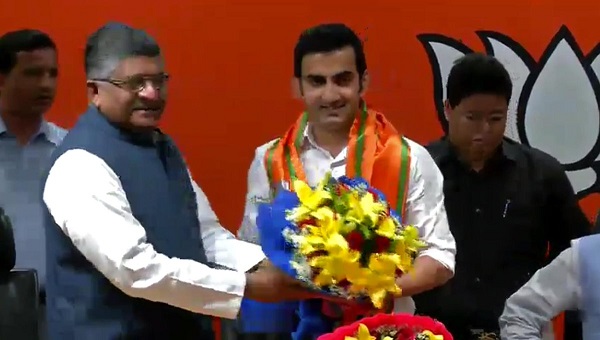 He will be contesting for the upcoming Lok Sabha elections as a BJP candidate from New Delhi constituency, where Meenakshi Lekhi who is a current Member of Parliament.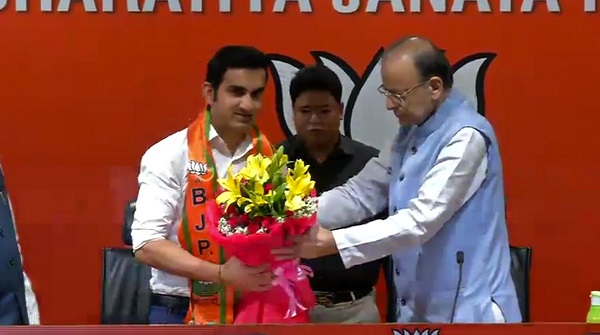 BJP sources said they wanted a celebrity in the constituency to take on the opposition candidate. Ajay Maken from Congress or Yashwant Sinha if Congress as the main opposition candidate come together.
Social media is flooded with mixed reactions:
https://twitter.com/iKumarRahul/status/1108988599817527296
Victory hero of 2011 world cup will insure 2019 victory as well for country as well… Welcome @GautamGambhir ,a man who always stand with family of martyrs nd support their families by providing them education nd financial help as well.. Hats off man

— Chirag Joshi (@joshichirag0) March 22, 2019
https://twitter.com/RRV1501/status/1108990458456428545
Congratulations, He will again play a match winning inning for BJP

— Anand Singh (@AnandSi16589206) March 22, 2019
https://twitter.com/nandkumaryadav6/status/1108991579157614592
https://twitter.com/nandkumaryadav6/status/1108991579157614592
Welcome GG… You have made a great decision by joining @BJP4India . Your enthusiasm and self-belief is what our country needs. You have played some wonderful innings on the pitch. But this will be the most challenging and important inning of them all.

— Ash V (@Im_AshV) March 22, 2019
https://twitter.com/adsaikh/status/1108988611985199104
https://twitter.com/anbu2089/status/1108987190619459586
https://twitter.com/NishitJain4/status/1108988526496931843
https://twitter.com/cuttingretort_/status/1108987094834147328
https://twitter.com/Aasif_1000/status/1108987746297610241
https://twitter.com/kushagrarakesh/status/1108992515691200512