Trending
Gauri Khan shares Abram's cute photos; Farah Khan was the first to comment!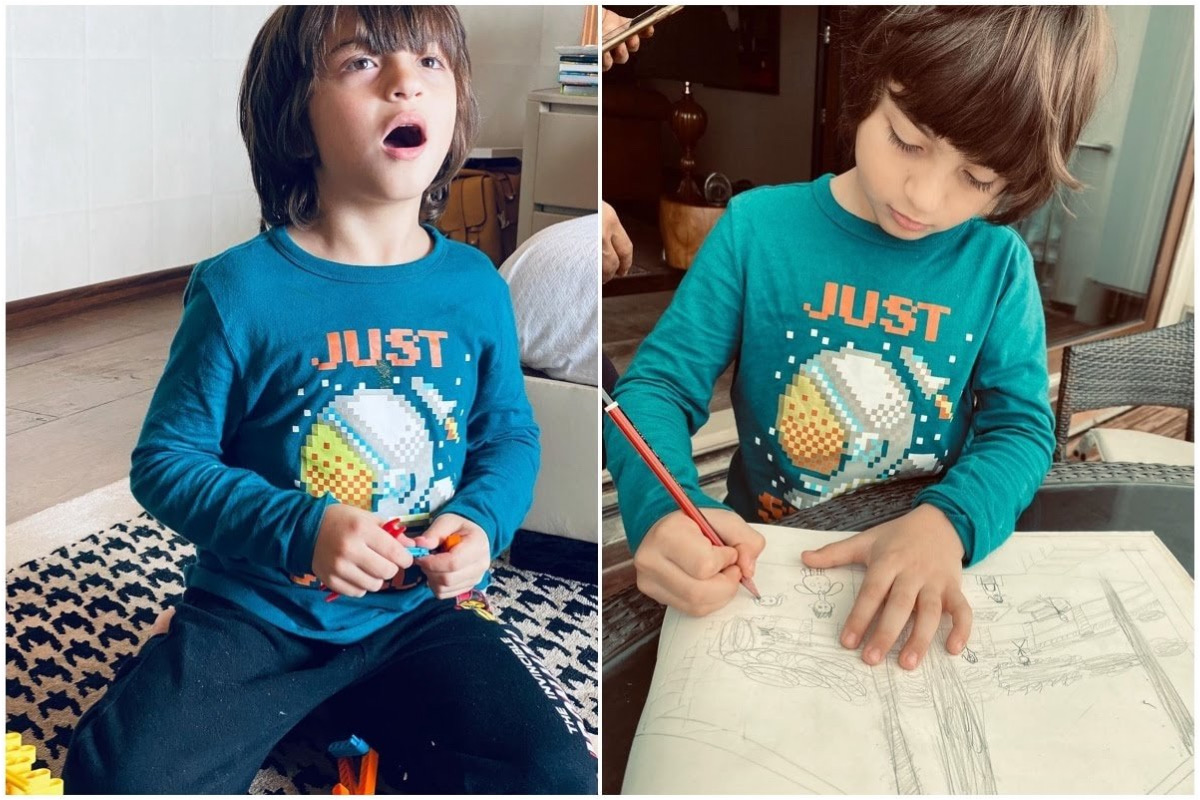 Gauri Khan has shared new photos of little Abram,her youngest child. In her caption,she wrote how parents should let their kids make their own time table and not spend the  lockdown as a vacation. She,as a mother of three has given parenting tips through her caption.
Gauri wrote, "Let children prepare a timetable on their own and parents make the approval. Lockdown is definitely not a vacation."  Abram was seen drawing a picture wearing a green t-shirt.
https://www.instagram.com/p/CEMAgzMn3II/?utm_source=ig_web_copy_link
Filmmaker cum choreographer Farah Khan was the first to comment on this picture. She said she is unable to understand what Gauri tried to mean though Abram look extremely sweet.
The interior designer Gauri Khan always ensures that her kids stay active and playful even during this pandemic as well. She even shared some picture and videos of designing new projects. Due to lockdown, she is working from home as she doesn't prefer being lazy. "Using my time in quarantine to work on my next projects. Creativity can be quite therapeutic. Here's some abstract art…acrylic on canvas," she wrote on Instagram.
https://www.instagram.com/p/CClokNKHzk6/?utm_source=ig_web_copy_link
The Khan couple, SRK and Gauri have done quite a bit and contributed for people during the pandemic. In April, they offered their four storied personal office space to Brihanmumbai Municipal Corporation (BMC) for quarantine facility for women, children and elderly.