News & Gossip
Gauri Khan Got Brutally Trolled For Sharing This Vulgar Painting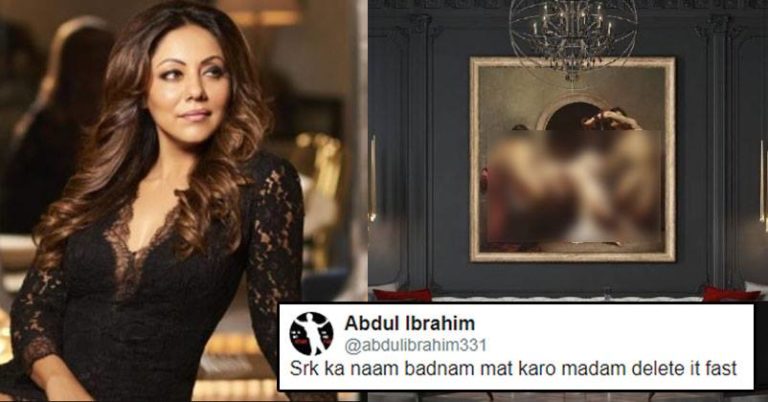 In the growing age of social media, the troll is also growing exponentially. Every now and then, we see some celebrities getting trolled, especially female celebrities. Haters troll popular celebrities for no valid reasons, it almost feels like they are looking for an opportunity to slam popular stars. This time, Shah Rukh Khan's wife Gauri Khan had to face the wrath of trolls.
Without a doubt, Shah Rukh Khan is one of the biggest superstars in Bollywood. His popularity doesn't have any boundaries, he enjoys a huge fan following all over the world. Whatever he does make headlines. Fans also keep track of every action of the superstar. Not only him, they even keep track of each activity of his family members too. Whenever they make any mistakes, they get trolled brutally.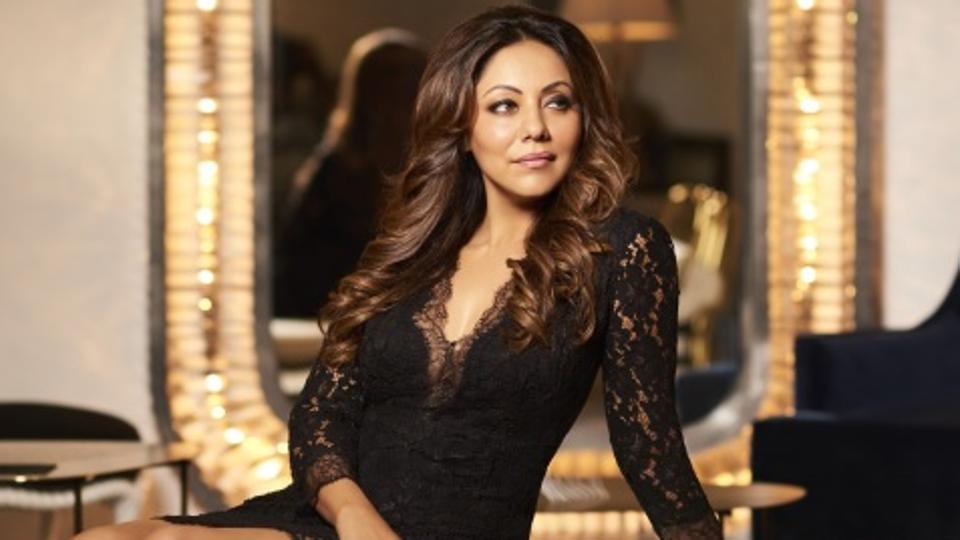 Earlier, his wife Gauri Khan was brutally trolled for wearing a transparent dress. She has once again become the target of trolls. This time she got trolled for a picture she posted on social media.
Recently, Gauri Khan took to Twitter to share a picture, which shows a vulgar painting. The painting didn't go down well with the netizens, as they start slamming her in no time. First of all, take a look at the post.
This Is What She Tweeted:
https://twitter.com/gaurikhan/status/992708147168137218
As usual, Twitterati started trolling Gauri left, right and centre. They even requested her not to spoil SRK's image. Check out some of the selected tweets right here.
1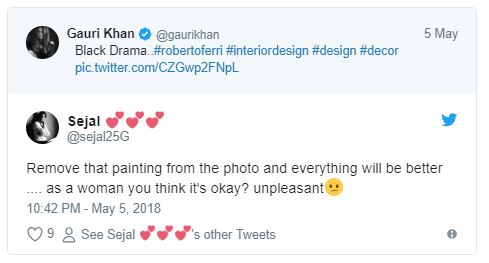 2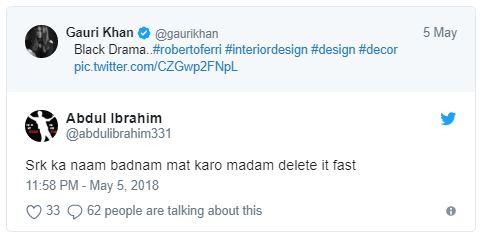 3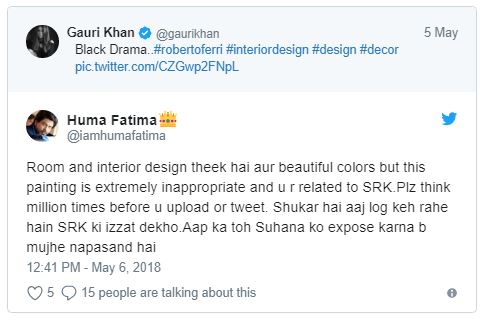 4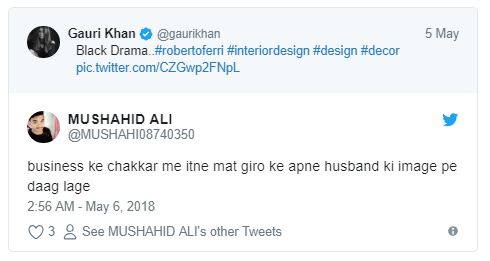 5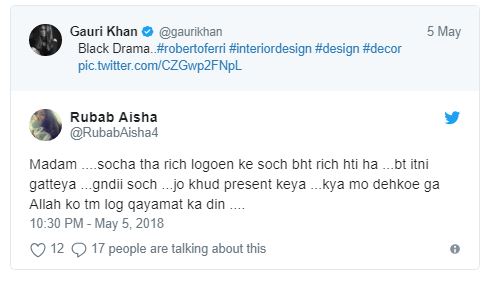 6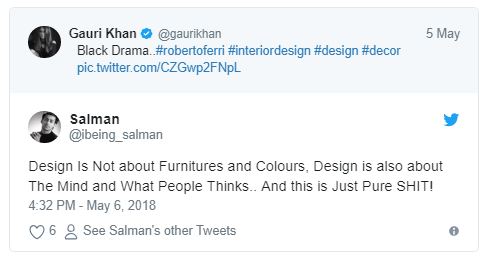 7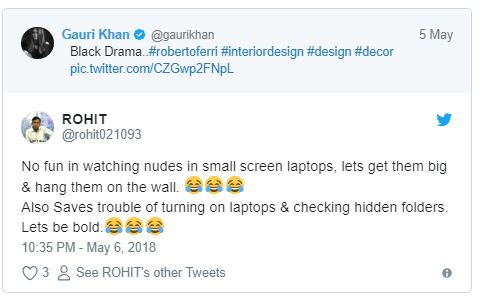 8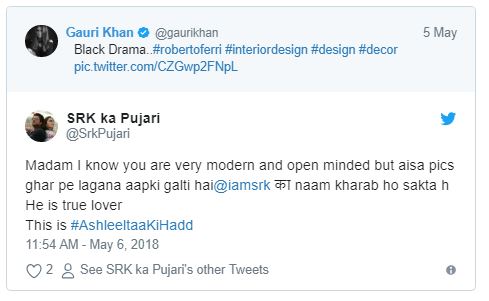 9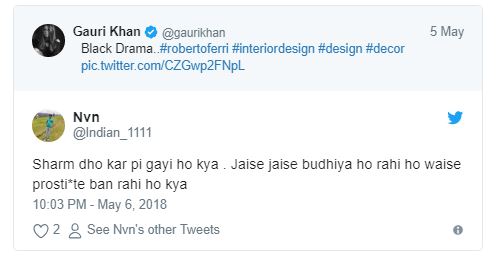 10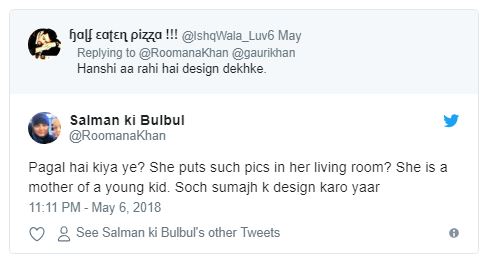 11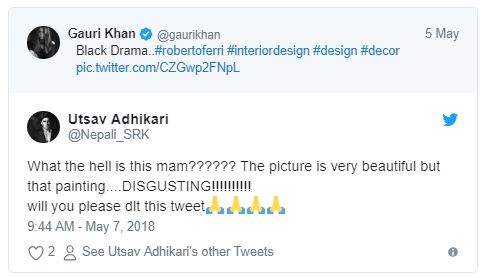 12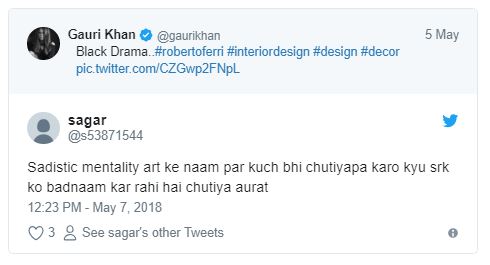 What do you think of the painting? Tell us your views in the comment section down below. Stay tuned to Filmymantra.com for more viral stories.