Trending
Ganesh Chaturthi 2020: Bollywood brings Bappa home | PICS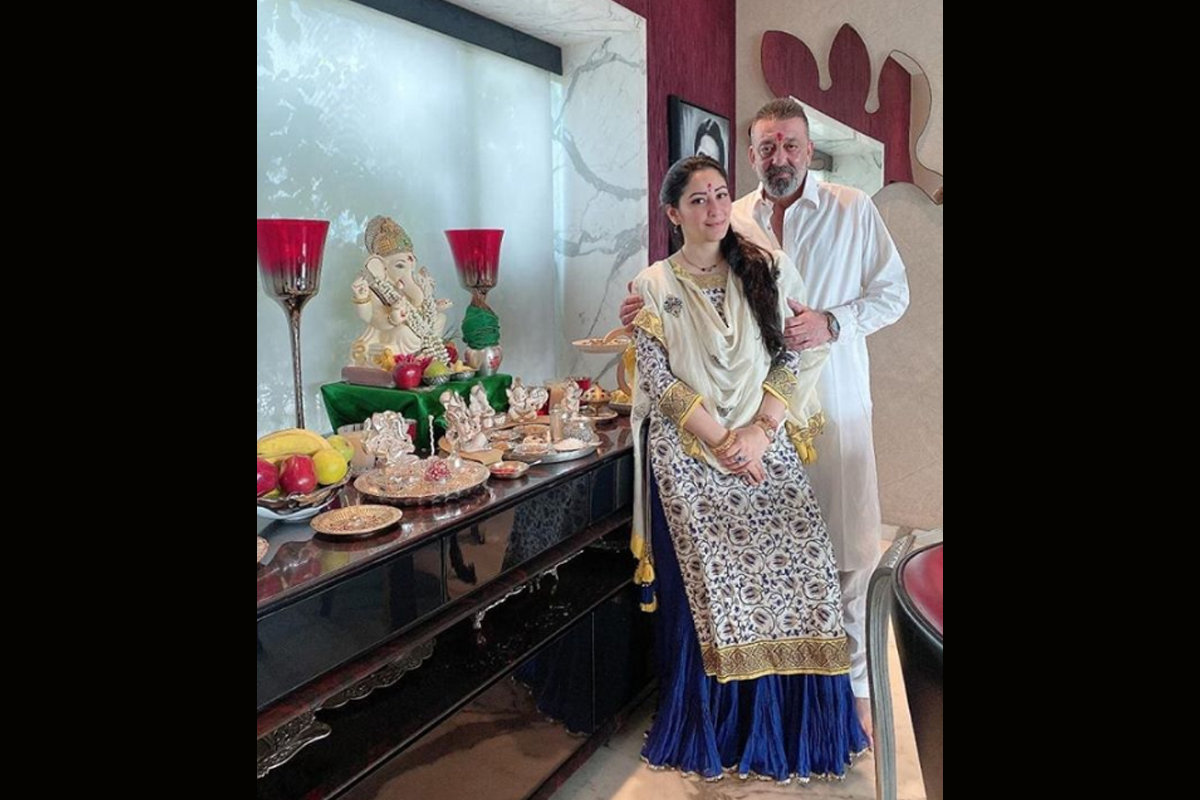 Ganesh Chaturthi 2020 is all about celebrations and praying for happiness and peace. This day, celebrated as the birth anniversary of Lord Ganesha, is fondly known as 'ganeshotsav'. Its a 11 day festival with begins on 22nd of August by welcoming Bappa by devotees and ending it with the Ganesh Visarjan. This is one of the highly awaited festival of India. It is believed that Ganesha listens to our prayers and fulfill all our wishes. With this belief, everyone welcomes Bappa with great zeal!
This year, the celebration wouldn't be grand due to the pandemic. But, the Bollywood stars have welcomed Bappa to their homes and celebrating with family. The stars have wished all their fans 'a happy Ganesh Chaturthi'. And, few Bollywood couples are stealing heart through their pictures.
Our fitness queen Shilpa Shetty has welcomed Bappa to their home by taking proper precautions. She has posted a picture with her husband Raj Kundra and his son standing in front of Ganesha with folded hands. "Ganapati Bappa Morya", is what she captioned it!
https://www.instagram.com/p/CEL4igoh-pa/?utm_source=ig_web_copy_link
Sanjay Dutt has posted a picture of him and his wife with Lord Ganesha. The couple is looking exceptionally gorgeous in these traditional outfits. They are giving out true festive vibes. Fighting with lung cancer at stage 3, we all wish that Bappa gives him a quick recovery!
https://www.instagram.com/p/CEMAi-vnAaP/?utm_source=ig_web_copy_link
Ananya Panday welcomes Ganesha at her home with utmost love and prayers. "Love you Bappa, welcome home", is what she has written beneath the picture. She has posted a complete picture of her family. All of them look so festive standing with the Lord wearing ethnic wears. This gives us true family goals!
https://www.instagram.com/p/CELxMvfgBfe/?utm_source=ig_web_copy_link
So, like the bollywood stars, even we all want to welcome Bappa and pray for peace as it is very needed at this moment. The entire world is fighting against the pandemic. Hope of light by welcoming Bappa to our homes!