We have seen many instances showing airline not taking care of its customers properly. Many celebrities have also lashed out the airlines for their forgetful experiences. Just recently, talented actress Taapsee Pannu slammed Air India for her poor travel experience. Now, one more Bollywood star has lashed out at Airline Company, this time she is popular singer Shreya Ghoshal.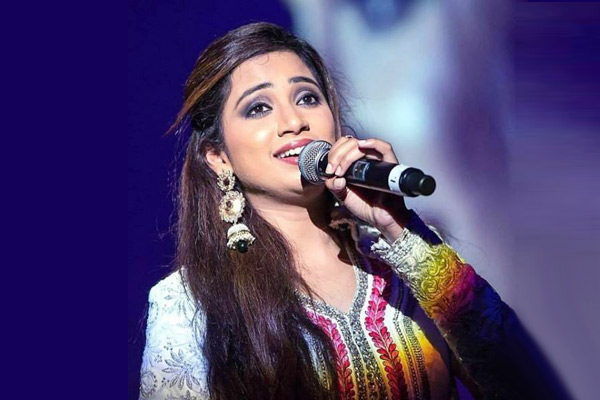 Shreya Ghoshal is one of the finest and critically acclaimed singers in Bollywood. She has won seven Filmfare awards in her career. However, she seemed pretty miffed with Singapore Airlines. The singer took to Twitter to slam the airlines, which didn't allow her to take a musical instrument on the flight. She tweeted,
"I guess @SingaporeAir does not want musicians or any body who has a precious instrument to fly with on this airline. Well. Thank you. Lesson learnt."
I guess @SingaporeAir does not want musicians or any body who has a precious instrument to fly with on this airline. Well. Thank you. Lesson learnt.

— Shreya Ghoshal (@shreyaghoshal) May 15, 2019
Shreya was highly miffed for a valid reason but she took it as a lesson. This tweet from Shreya has gone viral and fans are coming out in huge number to support her. Fans are also lashing out at Singapore Airlines for their unexpected behavior. Look at some of the reactions:
1
Well, I didn't expect this from Singapore Airlines though. It is one of the best airlines. But yes Shreya doesn't tweet up things unless they are bad/worse.

— Hansaja❤ (@hansajaaa) May 15, 2019
2
This is really bad @SingaporeAir you must handle with care of such valuable things , this is not at all done fir a musician their instrument plays a important role..Hope you look into this issue and help for this damage what you have done !!

— Divya Iyer!💗 #Teamshreya 😍 (@divsLoveSG) May 15, 2019
3
This happened to me too! They made me check-in my guitar in a soft case and withheld my boarding pass until I did so. It was like giving away a piece of my heart. Extremely stressful. And their staff was extremely mechanical in dealing with it. Unreal!

— Bryden Lewis (@BrydenLewis) May 16, 2019
4
Ohhh goodddd… 😳😳😳

— Sonali Projapoti #TeamShreya (@SonaSsg) May 15, 2019
5
Vv sad and unexpected one di !!😞😞😞🙄

— ❤Kulrakshita #TeamShreya #Armaan #Amaal Music=Love (@kulrakshita) May 15, 2019
6
Y they r doing like 🙁Very disappointing,Don't worry di there may be a solution.

— VaishuSGDT😍 (@Vaishu4SG) May 15, 2019
7
Ban Singapore air in India.

— Rahulkrishna1hsr (@Rahulkrishna1h2) May 16, 2019
8
This is unexpected 🙁🙁

— SGianस्नेहा😘#TeamShreya (@sneha_bhaval) May 15, 2019
9
Ohh so disappointing 🙁😓

— Zahra Alvi (@ZahraAlvi8) May 16, 2019
10
soo sad

— eshita sgian (@EshitaSgian) May 16, 2019
Singapore Airlines also responded to Shreya's Tweet and expressed their regret. The airline also asked Shreya to give details on what the airline staff told her.
Hi Shreya, we are sorry to hear this. May we seek more details of your concerns and what was last advised by our colleagues? Thank you.

— Singapore Airlines (@SingaporeAir) May 15, 2019
We don't have full knowledge of this incident, but it is safe to say that Singapore Airlines has definitely lost some customers.