News & Gossip
Friendship taken for granted; Bombay Velvet ' tanked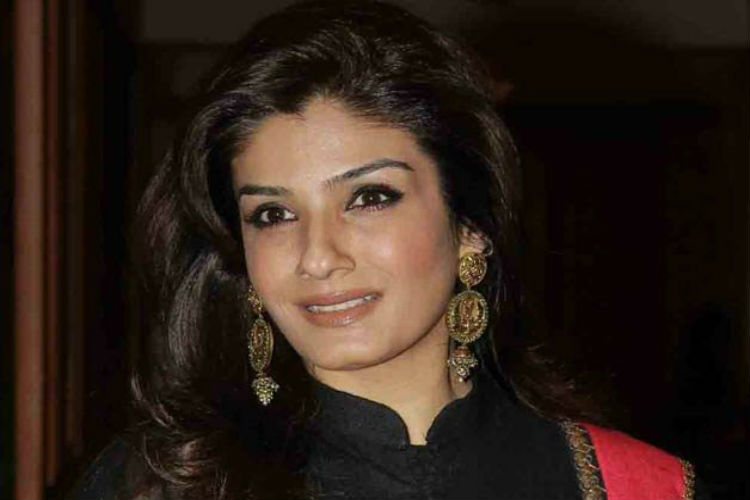 'Bombay Velvet' was one of the most awaited movies of B-town, starring stalwarts like Ranbir Kapoor, Anushka Sharma, Karan Johar, Raveena Tandon and Kay Kay Menon. Going by the box-office trend these days, weekend collections are most crucial to decide the fate of a movie and audiences have already given their verdict for this Anurag Kashyap's directorial.
Movie-goers were upset with the kind of cinema ace director Anurag Kashyap has made and it was the director who faced rude criticism online. But there was something for the fans to cheer about in 'Bombay Velvet'; it was none other than Raveena Tandon. People were busy congratulating the 'Mohra' actress on how beautiful she is looking on-screen.
We contacted Ayman Sayyed, a freelance journalist to know the audience reaction in theatres after watching Raveena and here's what he said. "Right when the movie started and people saw Raveena, they started whistling and clapping. It was evident that audiences were very much interested to watch Ravishing Ravs, they were expecting 'Bombay Velvet' as Raveena's comeback movie".
"Look at the way she looks right and left and her expressions to woo the guests, a perfect Jazz singer look and etiquettes. That's called experience and perfection. Does Anushka Sharma succeed to get into the skin of the character like Raveena did in those few minutes? Give people what they want, not what you want and it were clear fans wanted to see more of Raveena on-screen".
There were reports of Raveena Tandon having a cat-fight with Anushka Sharma over the screen space issue; both of them denied these reports then. However, it seems those reports were true looking at how the 'Dulhe Raja' actress was promised three songs in 'Bombay Velvet' and she got to act in just two songs.
When we contacted Raveena to know more about this, she said "Anurag is a dear friend of mine and he was very kind to actually inform me in advance that I don't have much to do in the movie, I would be doing just three songs. If one of my songs was given to someone else, is there something I could have done? If you interview me today and you don't publish it, there's nothing I can do. But it will show what kind of a person you're. I'm happy with two songs I have done and they look great".
When asked about the love and appreciation she's getting from fans, "From the time movie has released, I'm amazed to see so much love from my fans. Of course I wish to be appreciated for my work, but so much appreciation for such a small role is wonderful. I feel I'm blessed. As a family person now, there was no time for me to think about doing movies, but looking at the response and love I'm getting, I think doing one movie a year for my fans would be great", said the diva.